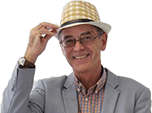 Chrysler Sebring 2.0 CDR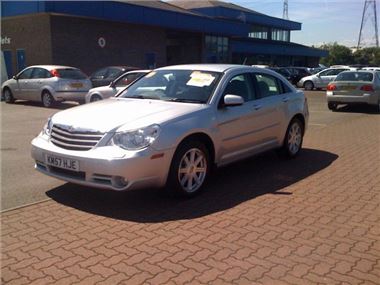 In association with
www.motorpoint.co.uk
First impressions of this car were that it looked expensive. With a price tag of just £8,499 from Motorpoint I was very pleasantly surprised.
It's styling is very bold, with a beefy front grille and ribbed bonnet, a smaller version of it's big brother the 300 C. With 18 inch alloys and in bright silver it's the kind of car you'd be more than happy to be chauffeured around in.
The Chrysler Sebring comes with body coloured side mouldings, body coloured electric and folding door mirrors, and chrome door handles. It's design really promotes an executive image and would make a great
up-market alternative to the classic Ford Mondeo and other D segment cars with which it competes.
The interior is unfortunately a little bit too "try hard" in my view. Whilst the exterior sports an upmarket look, I felt that Chrysler had just got the interior a little big wrong with the 2007 model. The interior styling is much more ostentatious than it's executive looking exterior and lacks the aura of quality that make for a really luxurious feel. I was particularly uninspired by the shiny tortoiseshell effect steering wheel and instrument bezel. Overall, it's just a little bit old fashioned for me.
Whilst I wasn't a huge fan of the interior, what this car lacks, it more than makes up for in kit, comfort and space. The boot is big enough to get a large male in and and has an interesting manual boot release inside for anyone who manages to fall accidentally into it's cavernous rear. I filled it full of tent and camping gear for a long weekend away over the bank holiday and there was no need to put anything at all in the car itself. Brilliant.
The Sebring also comes as standard with air conditioning, leather upholstery, front and rear one touch electric windows, cruise control, alloy wheels, and a CD player. Not to mention stacks of great safety features such as 3 Point Seatbelts on all seats, child locks on rear doors dual front airbags, front side airbags, tyre pressure monitoring system, Abs, Esp and traction control ….. and breathe!
The driving experience in the Chrysler Sebring 2.0 CDR is pretty good. It's a big heavy car but the handling is quite light and it's surprisingly easy to park. I did find that it was very noisy though. It is a diesel so you expect a certain amount of growl from it, but you never really seem to loose the noise at low, moderate or high speeds which often left me thinking it was downing fuel like there was no tomorrow. In fact this isn't the case, it did just under 46 miles to the gallon for me overall which was ok considering it's size and weight. So trips to the garage weren't that frequent which is just as well because the petrol cap is a bit fidly.
The Chrysler emits 170 g/km C02 so it's in bracket H for your tax which costs a pretty standard £175 per year.
The Sebring is a good solid D segment car which looks more expensive than it is at just £8,499 from Motorpoint. The Mondeo certainly has more mass market appeal but at more than £4k more for a 2007, 2.0 TDCi Ford Mondeo with twice as much mileage it is certainly a contender in this competitive market.
All cars are supplied kindly by Motorpoint Newport. Founded in 1998, Motorpoint is the UK's number one car supermarket group. It currently operates from five locations – Burnley, Derby, Glasgow, Newport and Peterborough. In 2008, Motorpoint sold 35,000 new and nearly vehicles. For more information call Motorpoint Newport on 0845 4132 400 or visit www.motorpoint.co.uk.
I am comparing nearly new forecourt cars with within the same year of manufacture and with similar mileages. Prices featured are available at Motorpoint at the time of going to press. These prices may be subject to change at any time.
For a full and comprehensive quote please visit
www.motorpoint.co.uk
Comments