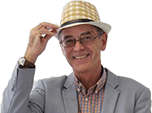 Q
Is there any way I can get a pre-1994 vehicle exempted from the £12.50 a day London ELEZ charge?
A
First step, see if you can get a Manufacturer Certificate of Conformity that shows a NOx output of less than the EU4/London limit of 0.08g/km.
No joy there, you could have it tested at an officially sanctioned  'National Emissions Test Centre' (https://www.gov.uk/book-a-single-annual-test-online)
The same applies to many 'neo classic' pre-2004 cars. Only 'Historic' vehicles more than 40 years old are exempted.
EU emissions Standards are here: https://www.dieselnet.com/standards/eu/ld.php
There is an on-line process to register a compliant vehicle (not currently approved for free entry to the ULEZ).
Go to: https://tfl.gov.uk/modes/driving/pay-to-drive-in-london 
Open a London Road Users Charging Account.

Submit the V5C (contains details of the vehicles exhaust emissions).

Submit a Manufacturers Certificate of Conformity (Mercedes charge £120 for this).
TfL could upload all of this from the DVLA and save thousands of motorists the cost and hassle, but there is no incentive for them to be helpful.