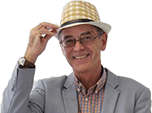 Q
Speed Limits: How are they imposed and how are they changed?
A
(With very grateful thanks to 'Dwight Van Driver' of The Backroom)
When dealing with speed limits to try and pick holes in them one should  be aware how they came about, what was used, procedure before hand and  how they are signed. To these ends, as I understand things:
One presumes there is not or has been, a system of street lighting, as this affects what Traffic Regulation Orders (TRO) have to be made..
If it started off as a 'restricted road' automatically 30 due to street lighting, then to impose the 40 mph TRO the LA would have to make an Order under 82(2) Road Traffic Regulation Act 1984 removing the 'restricted road' status and the new limit of 40 mph imposed under section 84(1) RTRA 84.  In the past some LA's fell foul as they did not remove the 'restricted road'.
If the 40 was the first limit on that stretch and no street lighting then Section 84(1) will be used to impose that limit. To reduce  a 40 to a 30mph they cannot use Section 82(2)(b) to impose  'restricted road' status where there is no street lighting. Further if the correct procedure is not followed then the limit is illegal.  This is why it is necessary to go back on the history of the road.
It is noticeable in my neck of the woods the published proposal does not only contain the single law reference but 'lumps 'them altogether.
D of T Circular 1/2006 deals with Guidance to LA Setting out a Speed Limit. Section 4 of this document deals with legislation aspect.. Para 47 to 50 are pertinent.
Circular Roads 1/93 deals with the criteria and percentile speed to be considered  when initial investigations commence regarding imposition of a limit.
There is a strict procedure to be followed by LA in the making of a Traffic Regulation Order. This is contained in The Local Authorities' Traffic Orders (Procedure) (England and Wales) Regulations 1989.  If these steps are not followed then the Order is illegal.
Once the Order has been made then  Under Section 85 of the RTRA 1984 it is the duty of the traffic authority to erect and maintain prescribed speed limit signs on their roads in accordance with the Secretary of State's directions. The Traffic Signs Regulations and General Directions 2002 (TSRGD 2002) prescribe the designs and conditions of use for traffic signs, including speed limit signing in England, Scotland and Wales.
Diagram 670 – 'Maximum speed limit' sign  (start)
Diagram 671 – 'National speed limits apply'  (end)
TSG Direction 8 and 9 – Beginning of speed limit restrictions Direction 10 – Ending of speed limit restrictions
Traffic authorities must follow these Regulations when signing speed limits. Special authorization must be sought if traffic authorities wish to deviate from that which is prescribed and signing that is contrary to the Regulations must not be installed without first seeking authorisation. Care should be taken to ensure that all signs displaying a mandatory speed limit either comply fully with the regulations or have been specially authorised.
Further detailed advice on the form and siting of speed limit signs is given in Chapter 3 of the Traffic Signs Manual (DfT, 2008) and  provides a guide to good practice on the placing of speed limit signs, including repeaters, illumination and backing, and traffic authorities should use this to inform their speed-limit signing requirements to ensure there are no enforcement difficulties.
Section 14 Chapter 3  Para 14/5 - 7 and Direction 8 TSGD deals with placement of signs and this shows on either side of the road on approach to the limit in being, likewise on leaving.  If not signed to these requirements then it has been argued that the limit is unlawful.
As I see it if Lancs have gone through the lawful procedure and signed correctly for the imposition of the 30 (TRO and published details etc) then the limit would be lawful. But if there is only one speed restriction sign on entry  (unless authorised by D of T which I would submit unlikely) then this is against the law and the 30 limit unlawful.
As far as I am aware there is no mandatory requirement to indicate by sign that this is new limit, merely advisory.  Sign 7032 you mention according to Direction 37 (2) TSGD only says: The sign shown in diagram 7032—
(a) MAY  (not MUST_) be placed only to indicate the point at which a recently imposed speed limit of 30 mph begins on a road—(i)on which there is a system of street or carriageway lighting furnished by lamps lit by electricity placed not more than 183 metres  apart in England and Wales or not more than 185 metres apart in Scotland; and (ii)which had previously been subject to a higher speed limit;
This would tend to suggest that there is street lighting within the limit and could it be that LA are relying on the fact if the 30 TRO is illegal the road reverts back to the "restricted road " status which it appears does not require a TRO.  See Section 81 RTRA 84.   I have as yet to come across a legal precedent that this is the case but my access to case law is restricted these days.
Likewise the presence/absence of speed cameras signs these only advisory.
See also ACPO Recommended Speeding Penalties