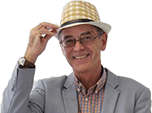 Q
HIRING A CAR: Where can I hire something special? A Ferrari, a Ford GT, a motorhome, a removal van, or a car which is completely out of the ordinary? And where can I drive sportscars on racetracks?
A
WARNING:
When hiring any car, but particularly when hiring a supercar, take a camera and not only go through the agreed condition sheet with the rental company rep with a fine toothcombe, but also photograph any damage you can see on the car, however minor. This ensures that, if you are subsequently charged for any damage, you have the evidence to take to court to defend any proceedings against you and can probably defuse any such action before it starts.
CLUBS OFFERING TIMESHARES IN LUXURY, SPORTS AND SUPERCARS:
Supercar timeshare club CLUBGT has added a Porsche 997 GT3 to its fleet.  The London-based club - members pay a subscription to buy points and redeem them against supercar usage - also includes several Ferraris and other Porsches, a Lamborghini Gallardo SE, a Rolls-Royce Phantom and an Audi R8 amongst the fleet of luxury, performance, classic and track cars.
The 997 GT3 is Meteor Grey and has comfort spec with leather and alcantara sports seats and rear seat belts; it also comes with Porsche Carbon Ceramic Brakes (PCCB) which save a whopping 5kg a corner of unsprung rotating mass – the same weight difference the RS achieves.
CLUBGT members can choose from various points packages - points being redeemable against car usage. Packages cost between £250 and £500 a month with no initial payment, and range from £2,500 to £8,995 one-off payments depending upon the package, but a summer offer takes £500 off current membership renewals.  
As well as providing cars for member usage on public roads, CLUBGT also runs trackdays and various driving experiences for members, with event prices in addition to membership and dependent upon which car is specified for the occasion. www.clubgt.co.uk
ICONIC CARS IN ITALY:
From July 2019, in anexclusive partnership with Grage Italia, Herz Italia is offering the customised electric FIAT 500 Jolly 'Spiaggina' Icon-e by Garage Italia in its "Selezione Italia" of iconic Italian cars in which to enjoy the fabulous country. The custom-built Spiaggina features a retro-fitted rear mounted electric motor, hand-woven seats in natural rope, and heritage bodywork, with matching wheels completing the high-end finish. The promotion tops the further expansion of Hertz's successful Selezione Italia offering bringing together the best of "Made in Italy" iconic cars and high-end personalised service, to create a bespoke, luxury motoring experience. 
The Selezione Italia now includes the following main models: 
Abarth 595 Competizione e Turismo
Αbarth 124 Spider
Alfa Romeo Giulia Quadrifoglio
Alra Romeo Stelvio
Alda Romeo Giulia Veloce
Alfa Romeo 4C
FIAT 500C cabrio
FIAT 500 Jolly 'Spiaggina' Icon-e by Garage Italia
FIAT 124 Spider
Maserati Ghibli 
Maserati Levante and Maserati Levante Hertz Limited Edition. 
Maserati Quattroporte 
Hirers choosing Selezione Italia benefit from a make-and-model guarantee – meaning that the car booked is the one they drive away with – combined with exclusive service and dedicated staff to offer a high-end rental experience. 
Terms and conditions apply. For bookings and further information please visit: www.hertz.com/selezioneitalia 
Earlier this year Hertz launched its British Collection in the UK – a premium customer service rental offer, featuring a suite of Best-of-British services and products, with models including the Land Rover Discovery Sport and the Jaguar F Pace, E Pace, XE and XF. 
HIGH END CAR RENTAL:
Driverso is a high end car hire specialist with cars on its books such as the Lamborghini Hurracan Spyder, Ferrari 488 Spyder, Mercedes S500 and S560 cabrios, Porsche 991 S cabrio, Maserati Grancabrio, Jaguar Tyupe convertible, Aurd R8 cabrio, and many, many others. SUVs include Range Rover Sport, Porsche Macan S, Jaguar F-Pace, etc. Also vans and MPVs, mostly Mercedes Benz V-Class and Vito. Very extensive list.
The Vroomerz portal brings high performance and luxurious cars for hire across Europe under one platform to provide customers with a seamless online booking experience and access to the most varied high end fleet in Europe. Unlike traditional car hire platforms, Vroomerz customers are guaranteed to receive the exact make and model as selected on the website. Vroomerz offers live online inventory, meaning real-time quotes and availability, enabling customers to search for, book and pay to hire the exact car of their choosing. Customers are guaranteed a premium service throughout their car hire experience with Vroomerz, including door-to-door delivery and drop-off. Vroomerz was launched with the backing of Primerent - a leader in the luxury car hire industry – in order to address the demand for a modern, digital platform for luxury car hire. Vroomerz was founded in March 2017 by Saverio Castellaneta and Pierluigi Galassetti and is backed by parent company, Primerent. Vroomerz is Europe's first luxury car hire metasearch platform and offers the widest selection of verified luxury cars from suppliers across Europe. Vroomerz is the first luxury car hire platform to offer real-time quotes and availability, allowing users to conduct the entire booking process seamlessly and quickly online for the luxury car of their choice. Ranging from a Ferrari 488 GTB to a Mercedes-benz Class G or a Range Rover Sport, Vroomerz customers can select from hundreds of luxury sports cars, convertibles, sedans, SUVs and vans. Luxury cars are currently available to hire in the UK, Italy, France, Spain, Portugal, Switzerland, Germany and Austria. Vroomerz is headquartered in Rome and employs 10 staff.
Supercar Hire, www.super-car-hire.co.uk, is a Midlands-based supercar specialist. 
Along with a variety of supercars, www.super-car-hire.co.uk offers a varied selection of driving experiences, from mystery road trips in multiple vehicles, to track driving experiences complete with expert tuition. 
Open seven days a week for collections and available to answer any of your queries, Supercar Hire has the following cars available for hire:
01. Audi R8 V10 Spyder (from £555 per day)
02. Ferrari 458 Spider (from £800 per day) 
03. Bentley GTC (from £555 per day)
04. Aston Martin Vanquish (from £800 per day)
05. Aston Martin Vantage  (from £555 per day)
06. McLaren 570S Coupe (from £555 per day)
07. Lamborghini Huracan Spyder (from £800 per day) 
08. Ferrari California (from £750 per day) 
09. Jaguar F Type (from £425 per day) 
10. Nissan GTR (from £425 per day)
11. Maserati Gran Tourismo (from £425 per day)
12. Porsche 911 GT3 (from £555 per day)
They offer a CDW for all customers for £125, which reduces liability from £5,000 to £2,500 in the event of any damage.
Call them on +44 121728 3200 or e-mail them at info@super-car-hire.co.uk to reserve your supercar today. 
Sportscarhire of Shrewsbury, West Midlands is offering the Zenos E10 S from May 2016. This 250PS car weighing only 725kg accelerates from 0-60 in 4 seconds. The model is an E10 S, finished in Viper Green – the only Zenos car to date to be produced in this distinctive colour. The car is fitted with several items of optional equipment to enhance safety and driving pleasure. This includes uprated brakes, sports exhaust, heated seats, 6-point safety harnesses, anodised short-shift gear lever and 'get home' storable hood.
Based in Shrewsbury, Shropshire, Sportscarhire is now the exclusive road hire partner of Zenos for England and Wales. The specialised company's brand-new showroom is surrounded by beautiful scenery and, in nearby Wales, some of the best driving roads in the UK, giving hirers of the Zenos E10 S plentiful opportunities to sample its strong acceleration and responsive handling.
Other cars on offer include: Caterhm 7 Roadsport 140 SV, Lotus ERlise S2 SC Supercharged, Porsche Catman R, Ford Mustang V8 RHD 2016 model, Audi R8 V8, Nissan GT-R R35, Aston Marin Vantage V8, Lambirghini Gallardo DSpyder, Bentley Continental GTC W12, McLarne 570S.
www.supercarexperiences.com specialises in Ferrari hire, Lamborghini hire, Porsche hire, McLaren hire, Bentley hire and Aston Martin hire. Largest online selection of supercars in the UK. 
28 Day Hire Deals in January 2012 were:

Aston Martin V8 Vantage - £2800 (only £100 per day)

Aston Martin DB9 Volante - £3000 (only £107 per day)

Ferrari 360 Spider F1 - £3000 (only £107 per day)

Nissan GTR Black - £4900 (only £175 per day)

Porsche 911 Cabriolet C4S - £2000 (only £71 per day)

Range Rover Sport (new) - £2800 (only £100 per day)

Conditions for Hire

Prices are based on PICK UP ONLY and include fully comprehensive insurance for 2 named drivers. Drivers may be subject to acceptance on Insurance Proposal Form. All prices exclude VAT (20%). Minimum hirer requirements: Aged 26-70. Max 6 points. No Bans in last 5 years. No Claims in last 3 years. Driving over 5 years. ID requirements: Driving Licence inc. Counterpart, Passport and 2 x proof of address. This promotion cannot be used in conjunction with any other special offer and is only valid
for this period stated.

Ultimate Drives (www.UltimateDrives.net) is an experience company that links special cars with special driving roads. Its range of 'Switzerland & Beyond' driving breaks offers high performance cars cruising along some of the best driving roads in Europe and finishing in pampered 5 star luxury like the Eden Roc or Widder Hotels. Personally planned itineraries are pre-programmed into the cars navigation systems which allow customers the freedom to explore at their own pace. Cars include Mini Coopers, Ferrari F430 Spiders, BMW Z4s and Bentley Continental
Convertibles.

The Classic Car Club is a sort of 'classic car timeshare', which costs £500 to join and then £1,750 a year. This gives access to around 40 days' hire of a range of 50 classic cars, from Fiats to Ferraris, according to the number of points per day required for each car. Tel: 020 7713 7313 (London) or 0845 230 9767 (Midlands), website www.drivedreamcars.com

P1 International is a similar club in which Damon Hill is involved, offering mostly new supercars value £50,000 to £250,000 to members and has a new Audi R8, BMW M3 V8, Ferrari 599, Ferrari F430 spider, Ford GT and a Maclaren Mercedes SLR on its P1 North list. Members - who are carefully vetted before being welcomed on board - pay a joining fee of £2,500 and then an annual subscription of either £12,500 or £14,500, although Group 6 cars - such as the SLR - are subject to separate terms and conditions and an additional fee. www.p1international.com, tel: 01372 374 400.

Parc-Ferme based at Egham. One off joining fee is £750 (membership includes AA 5 star roadside recovery) and annual subscription is £2,450. www.park-ferme.co.uk, tel: 01784 470002.

Ecurie25 is a club with bases in Cheshire and London www.ecurie25.co.uk, tel: 0207 788 7459.

Auto Car Club (www.autocarclub.co.uk) is based in the North West of England and offers the latest in supercars. The club has a fleet of exotic new models and members use points to book and get the use of the world's most desirable cars to suit their needs. Annual membership starts at £6,000 and for that fee the Super Car Club member receives a 1,000 point Gold membership which provides for 4,000 annual miles. Platinum members pay an annual fee of £11,500, receive 2,000 points and have a car usage ceiling of 8,000 miles a year. The points required for car usage depend on the type of car chosen (anything from a Ferrari F430 Coupe to a Mercedes-Benz C220 CDI Avantgarde Saloon), the time of year the reservation is for, and the day (or days) of the week required. Weekends need more points to be used by the borrower.




RENTAL COMPANIES SPECIALISING IN LUXURY, HIGH PERFORMANCE AND CLASSIC CARS
4-12-2014: BMW Group and Sixt - DriveNow (www.drive-now.com) 
DriveNow service launched at London boroughs Islington, Hackney and Haringey with others set to follow in 2015. A one-time registration fee of £29 gives DriveNow customers access to a fleet of 210 (up to 300 in 2015) top of the range BMW 1 Series and MINIs. From Spring 2015 the fleet will also include 30 BMW i3s. Claims to be London's most flexible and spontaneous car sharing service thanks to being entirely location and booking free. Cars have no fixed bay to return to, and can be dropped for free anywhere across the boroughs. The DriveNow App (available on iOS and Android devices) is used by customers to locate and open their nearest car, or they simply use their customer card to unlock and activate a car they've seen on the street.
Their driving experience is then tailored to their needs as they only pay for the minutes they drive (at 39p a minute with an hourly cap of £20 to drive a DriveNow car, or from as low as 32p with DriveNow savings packages) and can drop the car for as long as they want, wherever they want. The DriveNow service has been the first in London to negotiate with the boroughs Hackney, Islington and Haringey for its customers to be able to park in ANY legal on-street parking space, including all residential parking zones, giving its customers unparalleled parking access across some of the capital's busiest creative, leisure and business centres.
DriveNow's unique 'drop anywhere' service makes it possible to use DriveNow even for one-way trips - opening up a whole new range of uses for car-sharing.
The first 1000 customers to sign up for DriveNow membership will be able to register for free using the code 'LONDON' when registering at www.uk.drive-now.com - saving themselves £29. They additionally receive 30 free minutes for using DriveNow.
Hertz / Premiere Velocity Supercar Partnership www.hertzsupercars.com offers the McClaren MP4-12C at UK rates from £1,134.30 for a single day, falling to to £906.30 per day for rentals lasting over 28 days. Other supercars and exclusive luxurious cars on offer include: the Lamborghini LP560-4 Bicolore, Porsche Carrera 4 GTS Cabriolet, Ferrari 458 Italia, Range Rover Evoque and Mercedes S Class Brabus only available to renters through the Première Velocity service. Other high end cars on offer include the Rolls Royce Phantom, the Ferrari 458 Italia, Lamborghini Aventador, Mercedes SLS AMG Roadster and McLaren MP4. Customers can be provided with a meet and greet service that delivers cars to an agreed location such as home, hotel, office or airport.
www.theopenroad.co.uk Classic car hire to drivers aged up to 75 has just added a 1978 Chevrolet Corvette C3 Corvette Special Edition Indy Pace Car to its fleet. To mark the 25th anniversary year of the first Chevrolet Corvette being launched in 1953, a production Corvette was used as the official pace car that lead the cars round the track at the Memorial Day Indianapolis 500 race at Indianapolis Speedway.  The openroad also has a 1986 1.8 Golf GTI Cabriolet (manual, no power steering) on its Warwickshore fleet, ideal for exploring The Costwolds. This Golf GTI benefits from a few upgrades: the fabric seats have been recovered in black leather with red piping and GTI embossing and it has just been fitted with a new hood in May of this year, made from the Sonneland fabric which is now standard on all high end German sports cars including BMW, Audi and Porsche. It is thought to be the only Mk 1 Golf GTI cabrio availabe for hire in the UK. The Open Road has also added a very rare car to its hire fleet - a 1973 Saab Sonett III. Not many people know that Saab made a 2 seater sports car - which is hardly a surprise as it was made in fairly small volumes, most of which were exported to the USA. Saab made only 6 versions of their original Sonett in 1955 and 1956, then resurrected the idea ten years later and made almost 2,000 of the Sonett II and Sonett V4. Saab's approach to a 2 seater sports car was a little unusual. They took the floor pan of the Saab 96 saloon, cut it down a bit and added a sporty looking fibreglass body with a low drag coefficient. Unlike a Lotus where the whole of the body is fibreglass mounted on a steel chassis, this means that in a Sonett the floor and all the structural parts are steel, including a roll bar fitted as standard, and only the upper part of the body is fibreglass.
To celebrate the opening of The Open Road's second branch in Keighley in West Yorkshire they offered an introductory discount of 15% off the normal hire charges for our classic sports cars and introduced an Aston Martin DB7 to the fleet at £280.50 per day. Often described as one of the most beautiful cars in the world the Aston Martin DB7 made it's production debut in 1994. The Open Road's DB7 coupé with 3,200cc supercharged engine will delight both with its looks and the way it drives. This DB7 is one of only around 750 of the supercharged six cylinder cars, to be fitted with a 5 speed manual gearbox, making it a particularly desirable example. (Thje 4-speed auto was ruined by its intransigent transmission.)
The Open Road Warwickshire hire fleet offers a range of vintage classic, sports cars: 1963 Austin Healey 3000 MkIIa, 1970 Jaguar E-type Roadster (convertible), 1961 Jaguar Mark II saloon, 1965 Ford Mustang GT Fastback,  1965 Ford Mustang Convertible, 1969 MG MGB Roadster, 1973 Triumph Stag and a 1974 Triumph TR6 as well a more modern take on the classic Lotus 7 sports car - a Caterham Super 7.
The Open Road Yorkshire hire fleet offers a trio of classic Morris Minors for hire: a Convertible, a Saloon and a Traveller , together with a range of more 'modern classic' cars with four of the most iconic prestige sports cars from the 1990s - 2000s: Aston Martin DB7, BMW Z3 Roadster, Jaguar XK8 Convertible and a Porsche 911 Carrera.
www.avis.co.uk/prestige now offers Ferrari F430 Spider, Bentley Continental GT, Lamborghini Gallardo and the new Jaguar XF as well as Aston Martin DB9, Aston Martin V8 Vantage Roadster, Porsche 997 Carrera, MINI Cooper. Avis blog www.wetryharder.co.uk Hire a Mini Cooper from just £46 a day, or an Aston Martin from £280 a day*. Go to www.avis.co.uk/prestige or call 020 7591 0444. *Prices based on a seven day rental in October 2008. Conditions apply.

Luxury Car Hire Worldwide booking service www.luxurycarhire.com

Guy Salmon Luxurious and supercars from Boxsters to MacLaren Mercedes SLRs, now including Mercedes GL 7-seat SUV www.guysalmon.com

Boss Supercars Ferrari 360 Spider - from £699 per day, R Rover Sport S/C- from £325 per day, Porsche Boxster - from £275 per day, Aston V12 Vanquish- from £750 per day, Bentley GT Cont. - from £700 per day www.bosssupercars.com or www.bosssupercars.co.uk

Bespokes fleet includes E-Types, older 911s, Aston Martins and Ferraris, at prices from £350 a day. It also does long-term contract hire. Tel: 020 8421 8686, fax: 020 8421 8588.

Supercar Experiences Hires out is own fleet and acts as an agent for individualk owners. For £500 for a weekend with a Porsche 911. www.supercarexperiences.com, tel: 0845 602 2113.

Avis Prestige Offers the Toyota Prius on its London fleet www.avisprestige.com

Avis offers guaranteed convertibles from UK city centre and airport hire centres. Prices start from £23 a day for a Peugeot 207CC, or from £25 a day for medium convertible (Peugeot 307CC or Renault Megane CC) based on a seven day rental. Book a convertible online at www.avis.co.uk or via the reservations call centre on 08445 818181.

Modena offers Lotus, Ferrari and Porsche; tel: 01676 535596.

Season Cars www.seasoncars.com Prestige Car Hire - Luxury car rental - Luxury car hire London, UK - Mercedes, Porsche, Bentley, BMW M5, M6.

Former Glory specialises in classic cars, located in East Sussex near Goodwood www.formergloryclassics.co.uk

Elliotts Ferraris, Lamborghinis, Mercedes, BMW. 28-32 Dutton Street, Manchester M3 1LE and 351 Stockport Road, Manchester M13 0LF, tel 0161 263 0917 www.elliottscars.co.uk

Northern Ferrari Hire Based in Cheshire, specialises in the Midlands, North and Scotland. Offers Ferrari 360 Spider and other Supercars. 360 Spider £595 for 24 hr hire, £1,095 for a weekend. www.northernferrarihire.com e-mail info@northernferrarihire.com Tel: 0845 260 8 360. Contact: Billy Jack

Northern Sportscar Hire has a TVR Tuscan Speed Six, among others; tel: 01977 668068 or 0800 052 506 www.sportscarhire.net

Express Vehicle Rentals has Mercedes, BMW, Porsche, Lexus, Land Rover, Jeep, Jaguar and Audi; tel: 020 7383 3440, website: www.expressrentacar.co.uk

Eurostyle has Ferraris, TVRs, Porsche 996s, Porsche Boxters, Mercs and BMWs, tel: 020 7624 1313, website: www.eurostyle.uk.com

Prestige Car Hire offers Mercedes SL500s from £325 a day (3 day hire; £395 single day); Porsche 996s from £325 a day (3 day hire; £395 single day) and Ferrari 360 Modenas from £595 a day (3 day hire; £675 single day, tel: 020 8952 2850, website www.prestigecarhire.co.uk

Carriages Vehicle Agency offers a wide variety of 'classic' vehicles, from a 1920s Dennis bus, through 1930s Rolls Royces, to a 1970s VW Beetle cabriolet; tel: 01737 353926

Ray Tomkinson offers a range of 'classic taxis' from 1930s Austin Landaulettes to late 70s Checker Cabs; tel: 01204 533447.

Hanwells of London W7 have a late-model RR and Bentley rental fleet; tel: 020 8567 9729, website: www.hanwells.com

Budget Rent-a-Car (now owned by Team Rental) aims to offer anything from a Harley Davidson motorcycle to a Jaguar XK8 convertible (see Yellow Pages)

Hertz Prestige Collection offers upmarket motors for hire, tel: 0870 600 1014 www.hertz-europe.com

Hertz Italy Offers Lotus Elise www.hertz.it

Euro Style in London offers TVRs, Boxters, SLKs, Range Rover 4.6HSEs and even a Bentley Azure; tel: 020 7624 1313

Tangerine (0800 975 7299) offers every kind of track day and off-road driving experience you can think of; tel: 0800 975 7299, website: www.tangerineuk.com

A1 Stretched Limos offers stretched limos, tel: 0800 183 2525 www.a1stretch.com

American 50s hires out 1950s American cars, tel: 01268 735 914, www.american50s.co.uk

Dream Car Hire fleet includes Porsche 911 Turbo S, Ferrari F360, Bentley Continental GT, Mercedes McLaren SLR, based Oxfordshire www.dreamcarhire.com, tel 0844 800 0195

AutoInvest classic car hire in the south-west, has a Mercedes SL500, a Daimler 420 auto, a Porsche 911SC and an MGB roadster, tel: 01363 83909

Heritage Motor Centre at Gaydon hires out some of its ccars, tel: 01926 641188 www.heritage.org.uk

England's Finest Cars offers chauffeuse driven 1930s style cars, tel: 0117 932 4340 www.englandsfinest.freeuk.com

Self Drive Classics based in Lichfield www.selfdriveclassics.co.uk, contact number: 01889 504040

Grand Touring Club www.grandtouringclub.co.uk, contact number: 01449 737 774

Classic Motoring offers Jaguar E Types in the Cotswolds www.classicmotoring.co.uk, tel: 01452 864050

Aston Hire offers Aston Martin DB9, DB7, Vanquish and AMV8 from £329 for 8 hours midweek in a DB7 www.aston-hire.co.uk, tel: 0845 8382 007

Historic & Classic-car Hirers Guild (HCHG) is a finder service for classic cars which can be hired, reached through www.hchg.co.uk

Cornwall Classics E-Type Jaguars, DB5s, etc, in Cornwall www.cornwallclassiccarhire.co.uk

Caterham offers Caterham Seven Roadsport 175s with or without an A Class motorhome and trailer. Without the motorhome the cost is from £150 a day. With the motorhome and trailer the price starts at £650 for a 3 day weekend. Call A Class Motorhomes on 01793 877263 or visit www.caterham.co.uk.


Warning
If hiring a car for road use and paying a substantial deposit, inspect the car with a fine-tooth comb before taking delivery, so you cannot be charged for damage you did not do. Use a digital camera to take photos. Get the delivery driver or the rental clerk to sign the inspection sheet with all previous damage marked, and do the same when returning the car so you cannot later on be charged for damage you did not do.
SPECIALIST VEHICLE RENTALS
Towcar hire (allows towing your own trailer or caravan into Europe: www.4x4vehiclehire.co.uk

Motorhome hire in the UK

www.justgo.uk.com

Caterham offers Caterham Seven Roadsport 175s with or without an A Class motorhome and trailer. Without the motorhome the cost is from £150 a day. With the motorhome and trailer the price starts at £650 for a 3 day weekend. Call A Class Motorhomes on 01793 877263 or visit www.caterham.co.uk.

Camper hire in the UK

Whether you want to explore somewhere on foot or bicycle, go hill walking, fishing, bird watching or canoeing, onelife has thought of little luxuries that'll make all the difference to your outdoor experience. Onelife's VW California camper hire vehicles each come equipped with beautiful starry Cologne and Cotton bedding, duck down duvets, top quality crockery, cutlery and cooking equipment.

Conveniently placed for Beds, Bucks and Herts, onelife's camper van hire centre means you can just turn up, leave your car and take off. Onelife will even collect you from a local airport or train station.

For more information on onelife and full details of their vehicles, features and tariffs, please visit www.onelifeexperience.co.uk or call 01908 262433

Fly and Drive Motorhome Hire in Southern Spain

Operates from Malaga airport. Fleet of diesel-engined, Benimar 4800LG, 500LD and 6000ST motorhomes with four to sixth berths, fully equipped. Bedding supplied for small extra cost if required. The motorhomes are right hand drive with UK specification.

On arrival at Malaga Airport, customers are met by Easirent's British representative and taken to their depot, which is only a very short distance from the airport. They are given a fully inclusive demonstration of the vehicle's features before they set off on their holiday or an organized sun or snow safari.

Also fully accompanied tours to Morocco over a two week period. Owners can also bring their own motorhome on these trips, or hire one of Easirent's from Malaga Airport."

Generally, a week's hire with a 1,000 mile limit costs £875 which includes insurance. Extra days are charged at £137 a day. Customers pay for the fuel they use. Can hire bicycles at £20 per person per week or £3 per day.

website www.easirent.com

Online Hiring Motorhomes Worldwide

www.MotorhomesWorldwide.com

www.motorhomesdirect.com


Horsebox hire

website www.easirent.com


Removal van hire with self-drive

www.way2go-removals.com RHD or LHD for removing stuff to mainland Europe.
Van hire
www.winterbournevanhire.com Winterbourne Van Hire offers cheap van hire covering Bath, Bristol, Weston Super Mare, Wells and Cardiff 

STRETCH LIMOS

"Trendy" limos for hire in London and the South East of England. 14 different limos on the fleet, continuously changed. Longest Hummer in the UK measuring a mad 38ft; 2" longer than a double decker bus. Limos and Hummers to suit all occasions: Hummer H2 limos in White, Black & Red, H3 limos in Silver, White, Black and PINK. Chrysler 300C limo in White, Vanilla, Silver. Limos with twist-lifting doors and even one with a Learjet door on the side.

www.HummerHeaven.co.uk
Direct dial: 07952 584488

GENERAL CAR HIRE

One stop shop brokering European car hire, including Spain www.clickacarhire.com

MOTORBIKE RENTALS

Online booking at www.motorbikerentals.com

5% DISCOUNT when you get your quote, book and pay in full online by the 29th February 2008.

Jump on a new Harley Davidson, Honda or BMW motorbike and get your holiday in
motion.

You can get your instant quote, in a choice of currencies and request your reservation now by visiting www.motorbikerentals.com at any time to suit your convenience. The online booking system operates 24 hours a day, every day of the year!

Telephone Enquiries
From Australia - 1300 883 588
From the USA or Canada – 011 800 8781 1120
From Britain/United Kingdom – 00 800 8781 1120
From Germany – 00 800 8781 1120
From France – 00 800 8781 1120
From New Zealand – 00 800 8781 1120

ENVIRONMENTALLY FRIENDLY MINICABS

London based fleet of Toyota Prius taxis www.climatecars.com

TRACK DAYS, CIRCUIT DRIVING AND RACE DRIVE INSTRUCTION

www.porsche.com/silverstone
www.trackdays.com
www.trackdays.co.uk
www.thruxtonracing.co.uk
www.everymanracing.co.uk
www.motorsportvision/trackdays
www.easytrack.co.uk
www.goldtrack.co.uk
www.silverstone-circuit.co.uk
www.911experience.com
www.motosportvision.co.uk
www.redletterdays.co.uk
www.daystoamaze.co.uk
CAR RENT-BY-THE-HOUR CLUB 

Streetcar is a club offering members quick access to a fleet of mostly VW Golfs. More than 600 cars in 400 locations in London, Brighton, Southampton, Cambridge, Maidstone and Gulildord. Particularly strong in London where there were 20,000 members b7 autumn 2007. Offers a viable alternative to owning a car. Can be booked from 30 minutes to 6 months. £49pa membership fee. £4.95 an hour, £35 for a 24 hour weekday, £49.50 for 24 hours at a weekend. 30 miles of free petrol a day. After that 19p a mile. More atwww.streetcar.co.uk 


ANOTHER CAR RENT-BY-THE-HOUR CLUB 

Zipcar says it has more than 180,000 members and 5,500 vehicles in major metropolitan areas and university campuses, including Boston, New York, Chicago, San Francisco, Washington DC, Vancouver, Toronto and London, England. As a leading urban lifestyle brand, Zipcar provides a convenient and cost effective transportation alternative for individuals, businesses and universities in 50 cities throughout North America and the United Kingdom. For more information, visit 
www.zipcar.co.uk 

Zipcar provides cars for use by the hour and can save members an average of £450 per month on car related costs. It provides access to more than 200 vehicles charged at an hourly rate starting from £4.95 or from £35 a day. Cars include Mini Coopers, Toyota Prius and Verso, Honda Civic Hybrids, Audi 3s as well as BMW series 1 and 3. Each reservation includes the London congestion charge, MOT, petrol and fully comprehensive insurance plus 60 free miles. 

YET ANOTHER CAR RENT-BY-THE-HOUR CLUB 

EuropcarClub is a subscription based service, with two tiers – Easy and Premium. Ideal for those who have decided to opt out of second car ownership, want the flexibility of different cars to suit different demands, or just want to find ways to drive greener, EuropcarClub also offers a solution to businesses who don't want the financial commitment of leasing or buying company cars. 

Starting at £8.25 a month for two people (£99 per annum), the Europcar Club 'Easy' subscription promises members low rates on daily hire of any vehicle size or type – from compacts to MPVs and vans - with no additional charges for excess cover, one way hires or additional drivers who are also members. It is perfect for the urban dwellers who only need a car part-time, those looking for a more flexible alternative to public transport as well as the many households who have either given up a household car or downsized the family vehicle and are hiring larger vehicles for holidays and specific occasions. 

Customers are guaranteed vehicles on average just 6 months old and can select a car group by its average CO2 emissions. In, fact Europcar's fuel-efficient and low emissions cars use 33% less petrol than the average car on the road. 

For those looking for fixed rates throughout the year on all types of cars and vans – from compact cars to the ultimate prestige vehicles, Europcar Club 'Premium' is £60 a month. Members enjoy discounted rates on all vehicles on Europcar's fleet including Prestige from Europcar which offers some of the most coveted vehicles on the road today. Whether it's the smooth and sexy Audi TTS, the fun Mini Clubman, the sophisticated grandeur of the Mercedes S Class or the most luxurious all-terrain 4x4 – the Range Rover Vogue, Premium EuropcarClub members can enjoy unbeatable rates. 

More at europcarclub.europcar.co.uk:80 


CITY CAR LEASE WITH ACCESS TO BIG CAR 

Quadriga Cars allows its customers to combine a small eco car for everyday use with shared access to bigger cars for special occasions. Quadriga offers a convenient, economical and ecological alternative to outright ownership, it takes away the headache and puts back the fun. 

The eco car or low or zero emission car choices include Smart ForTwo, a Fiat 500, Citroen C1 electric car and several other stylish city cars, as well as an electric scooter for those wanting to take to the saddle. All the boring paperwork is taken care of by Quadriga, including insurance, servicing, congestion charging, maintenance costs, MOT and registration renewals and parking permits - all you need to do is fill up with petrol or charge up the battery. Then when the occasion demands you just drop off your eco car and jump into something special, such as a Range Rover, a Porsche or a Jaguar. Off you go, and when you get back your reliable runabout will be waiting - cleaned, serviced and ready to go. 

Prices are comparable with standard leases, starting at £150 a month for an electric scooter, inclusive of insurance, congestion charges, parking and servicing. A Mini Cooper costs from £325 a month, inclusive, and the top price is a Citroen C1 electric car at £500 a month. And an additional £250 a month buys you seven days of luxury motoring in the marque of your choice. 

Customers can enjoy the best of both worlds - for seven days a month they can get behind the wheel of a luxury car in the knowledge that on the other 23 days or so their car is electric, low emission or not even a car at all but an electric scooter. 

Based in Park Lane, Quadriga's unique offering is available to drivers within the M25 and there are plans to extend to other major cities. More at www.quadrigacars.com