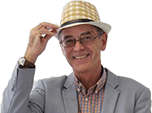 Q
EXPORTING TO AUSTRALIA: Can I ship a car back to Australia tax-free? Is it better to export from the UK or buy there?
A
No longer. If a person had spent more than a year abroad and had owned a RHD car in that country for more than 6 months, the Australian government used to allow them to ship the car back to Australia tax-free. Not any more. Now Aussie customs charge 15% duty (on purchase price) plus 10% GST (on CIF cost plus F&I and duty) . This together with freight, insurance and other minor charges in Oz exceeds the price differential between the two countries. Only 'classic' cars escape these taxes.
Update 29-6-2008: The requirement is now for Aussie citizens wanting to export their car to have owned it for 12 months as a minimum while living in the UK for that period. Cars built prior to 1989 can be exported in any quantity and without any qualification. Taxes will be payable in all cases. Customs duty is now 10% and GST is still 10%. If the car is more than 30 years old, then only the 10% GST will apply.
Thanks to Jim Ioannidis of
www.xjsparts.com.au
Apparently New Zealand still allows returning residents/new imigrants one tax free RHD car import.
More information about exporting to Australia, thanks to Mark Morgan:
www.infrastructure.gov.au/roads/vehicle_regulation/bulletin/importing_vehicles/index.aspx
shows Australian taxes and regulations
Vehicles need to pass a local inspection prior to first use. For this the speedometer will need to be converted to kmh-only (a new backing sticker or the like) and to have 'child-seat bolts' fitted. For older cars this will probably involve a nut being welded into the rear parcel-shelf. Not a huge amount of work, but it will need to be considered and budgeted for.
It can be more difficult to insure an import - however specialists such as Shannons (
www.shannons.com.au
) will cover this.
Used values of imported vehicles are lower than local ones.
BUYING USED IN AUSTRALIA
(Thanks to Andrew Jago for the links)
Australian equivalent of autotrader.co.uk is
www.carsales.com.au/used-cars
You need to make a REVS check (like an HPI check) that assures clear title.
revscheck.com.au