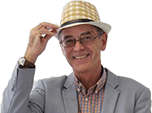 Q
ELECTRIC CARS: What information do you have?
A
Ford's contribution to the urban environment, first seen at the 1999 Frankfurt Motor Show, was the Think City. A small, two-seater plastic-bodied car less than 3 metres long, the Think reaches 30mph in 7 seconds and has a top speed of 56mph. Power is from 19 NiCd batteries and the car's range is 53 miles. More information is available at these websites. New Think in production from autumn 2008 with new type of battery pack, range of 112 miles, top speed 62mph. More info at
www.think.no
(Norway)
2nd Generation Think City shrugs off its Ford patronage and goes it alone, actually offering its cars for sale rather than for lease only from late 2008 at prices starting at £14,000. Revealed at the 2008 Geneva Motor Show this month by Norwegian electric vehicle pioneers Think, a company with 17 years experience in EVs, the new TH!NK city will be available for customer orders during the last quarter of 2008.
TH!NK city is a true, modern urban car, not a quadricycle. It is a fully environmental vehicle, emission free and 95 percent recyclable. With an energy efficiency three times that of a traditional combustion engine car, it is a car that realistically meets the growing challenges of environmental protection and congestion and emissions legislation.
The two seater urban car has a top speed of 65 miles per hour. It accelerates from zero to 30 mph in just 6.5 seconds and 50 mph in 16 seconds. It requires just an overnight top-up of electricity and can travel for 124 miles in city driving on a fully charged battery. A full charge from a domestic electricity socket takes just ten hours. Over 10,000 miles use, the total cost of electricity used to power a TH!NK city will be in the region of £125.
TH!NK city is designed to meet the strict safety requirements of both Europe and the US, as a highway-safe road car. The car is equipped with ABS brakes, airbags and three-point safety belts with pretensioners and it meets all European and US requirements with good margins.
"Unlike the lower-range, electric quadricycles that have had limited success in the UK, TH!NK city is a real car which provides a realistic option for those motorists who want to drive a true zero emissions car," said Richard Blundell, Managing Director of Think UK.
"Also, concern for the environment has been at the heart of the development of TH!NK city. It's not only environmentally sound to drive, but the car itself is designed to be recycled," he added.
Engineers, developers, buyers and designers in the company have focused on utilising clean recyclable materials, non-polluting production processes. The dashboard can be completely recycled. The fabric, body, supports, air ducts, adhesives and fixings are designed using the same recyclable materials.
TH!NK city's body is made of recyclable ABS plastic, designed specifically for city driving. Not only is it ideal for motorists want to avoid visible scratches and irritating dents, the unpainted plastic bodywork also reduces both energy consumption and toxins, while also making the panels easier to recycle. The batteries are returned to the supplier at the end of their useable life.
Standard equipment on each TH!NK city includes power steering, central locking, a 4kW electric heater, and electric windows and mirrors. Optional equipment will include air conditioning, a pre-heat timer, electrically heated windscreen, full length sunroof, Radio CD with MP3, USB, Bluetooth, a navigation & multimedia system, alloy wheels, roof rack and 2 + 2 children seats (including 3-point seat belts)
Production started in autumn 2007 and the first batch of cars will be delivered to Norwegian customers this spring with orders for UK cars being taken in the last quarter of this year. The expected retail price of TH!NK city is £14,000.
TH!NK UK
Chenil House
181-183 Kings Rd
London SW3 5EB
Tel - +44207 3522520
Fax- +44207 3522403
www.think.no
Company history
Think has been developing and producing urban mobility solutions since the early 1990s. Major investments made during the Ford ownership period contributed to an important infrastructural upgrade. New investors are now grooming Think as "The Car Company of the 21st Century."
The first prototype predecessor to today's modern TH!NK city was developed in 1991. Drawing on 17 years of experience in electric vehicle development and production, Think is not a typical car industry start-up. TH!NK city was put in serial production in 1999, supported by American car giant Ford.
Ford became a major shareholder and invested USD 150 million in Think during its four years as an owner. When Ford decided to leave the electric vehicle sector in 2003, Think was sold out of the car manufacturing group. Though struggling to survive, Think has always retained the basic infrastructure and acquired considerable competence from its American owners.
During recent years, a wave of environmentalist conscience and climate change awareness has ripened the market for alternative mobility solutions. In 2006, Norwegian investors bought Think, and an experienced management team entered the scene. Both new and former staff members were added to the team, and a new strategy was outlined for the company. Further share issues during 2007 have prepared Think to go into regular serial production of the 5th generation TH!NK city. The car company of the 21st century is on the road.
"We are the car company of the 21st century. We develop zero emission vehicles and sustainable solutions and we are proud to be launching TH!NK city in new markets in 2008 and 2009, something that shows that the demand for sustainable solutions and zero emission vehicles is greater than ever before," says Jan-Olaf Willums, CEO of Think Global.
More at
www.think.no
Probably the best general website about electric cars is
www.evuk.co.uk
.
Best for hybrids is
www.allhybridcar.com
Alternative Vehicles Technology (AVT) has written to say that it offers 'affordable electric cars'. Unfortunately, 'affordable' is only relative, because its 'lowest-cost complete conversion' works out at £5,500 including batteries and charger but excluding the cost of the car to be converted – either a Mini or the old-model, sump-gearbox Metro, now at least nine years old. However, kits are available for home conversions from £2,995, excluding charger and batteries. The company also offers a conversion of the later and better Rover Metro or Rover 100, and of micro-vans, including the Bedford Rascal, Daihatsu Hijet and Suzuki Supercarry. AVT is in the process of developing its own AVT 100E electric car, but quotes prices from £16,995 to £19,995, plus batteries which cost from £1,481 to £2,070, including VAT. AVT claims top speeds from 56mph for its £16,995 plus battery PM2 model, to 'over 120mph' for its £17,996 plus battery S192 model.
For those keen on the retro look, Feel Good Cars, based in Toronto, Canada (
www.feelgoodcars.com
), build electric conversions of early-1960s Renault Dauphines.
The theory of electric cars is spot-on for people who use their cars for short journeys only, a job for which internal combustion engines are particularly unsuited. Unfortunately, as yet, AVT's complete vehicle prices are still too high to attract the levels of interest that the vehicles themselves should justify. AVT can be contacted at Blue Lias House, Station Road, Hatch Beauchamp, Somerset TA3 6SQ, tel: 01823 480196, website:
www.avt.uk.com
. The Electric Car Association also operates from the same offices. There have been unfavourable reports on Varta semi-traction batteries, and you would be advised to source batteries from a British supplier instead.
For more advice on electric vehicles, contact The Electric Vehicle Society on 01933 276618, website:
www.evn.co.uk
, and the Battery Vehicle Society on 020 8386 2348, website:
www.bvs.org.uk
.
www.smithelectricvehicles.com
www.modecvehicles.com
Piaggio introduced an electric version of its Porter mini-van to the UK in 2005 at £15,500 + VAT for the van and £16,500 + VAT for the window van. It is powered by a 10.5 kW electric motor and a quad-pack 96-volt rechargeable lead-gel battery pack, to offer customers speeds up to 35 mph, range up to 85 miles and a payload capacity of 470 to 560 kg. Five versions – Panel Van, Combi Van, Pick-Up, Tipper and Big-Deck. Has a high-torque 10.5 kW electric motor mated to the differential and mounted between the rear wheels. Powered by a quad-cell 96-volt rechargeable lead-gel battery pack, the motor can generate up to 18.0 kW for short periods and produces a useful 215 Nm (158 lb ft) of torque. For urban driving, with repeated stop-start sequences, the vehicle range is 55 miles or 69 miles in 'economy' mode. Out of town, the Electric Porter will travel further, its range extending to 68 miles or 85 miles in 'economy' mode. Fully laden the Electric Porters can climb an 18 per cent gradient. The complete electronic drive control system, recharging system and quad-cell Exide battery pack is mounted horizontally below floor level in a ventilated, corrosion-proof plastic composite compartment, for good weight distribution, and easy access from the outside through drop-down panels. Each Electric Porter has two on-board high frequency micro-processor controlled battery chargers. To fully recharge the vehicle it is connected to a standard 240-volt source for up to eight hours. Using the extra-cost-option 'Fast Recharge' system cuts recharge time to just two hours. More at
www.piaggio.co.uk
Maranello4. New all-electric city car 2,640mm long and 1,440mm wide now available in the UK. Zero city centre pollution (though not necessarily at the original source of the energy). Designed and built in Italy around a stainless steel chassis with all independent suspension. Compact two seater less than nine foot long with storage space under the bonnet and behind the seats. Front opening doors makes it easy for even the tallest person to get in and out of. Maranello4 is manufactured by the EFFIDI Automotive Group, and marketed in the UK by London based Sakura Battery Company. The all electric powered car has a top speed of 30 MPH and a range of around 45 miles on a charge. It is exempt from the London congestion tax and parking is free in many areas. With the saving on fuel, the congestion charge, parking in London and zero road tax, the Maranello4 could almost pay for itself in the first year for many London buyers. "Delivery times are typically around six to eight weeks, but our partners EFFIDI are working to increase production, so we hope by the end of 2006 no one will have to wait more than four weeks" said Sakura Battery MD Dan Hornby.
For those looking for a longer range and higher top speed a hybrid diesel/electric version, with a top speed of 50 MPH and a range of 250 miles, will be available from September 2006.
For more information on the Maranello4 contact Sakura Battery Co. Ltd. on tel: 020 8896 1133, email:
sales@sbsb.co.uk
, or visit
www.sbsbsb.com
The Aixam Mega Van is an oddball forward control panel van, price £10,950, range 40 miles, top speed 30mph, 9 hours to fully recharge.
www.aixam.co.uk
Phone numbers 020 8574 3232 pr 01788 553 330.
Also from
www.nicecarcompany.co.uk
The Twike costs £15,000 and is a two seater cockpit shaped 3 wheeler with a range of 20-90 miles, top speed 53mph, 3 hours to fully recharge.
www.twike.co.uk
Smart ev (electric vehicle) launched "on trial" at the London Motorshow at ExCeL on 18-7-06. The car is made available on a lease arrangement to selected UK corporate customers with deliveries from November 2006. It has 30kW output, a top speed of 70 mph and offers better in-town performance than its petrol powered stablemate, with 0-30 mph in 6.5 seconds. Range is up to 72 miles and the smart ev is exempt from vehicle excise duty and congestion charge. The drive train for the smart ev is produced in the UK by technology partner Zytek Group who undertake final assembly of the smart ev in Fradley, near Litchfield.
Information about smart and about the ev can be found by linking to
www.smart.com/uk
or by calling the freephone number 0808 000 8080.
Microcar-ZENN
Electric microcar manufactured in France and developed in partnership with Canada's Feel Good Cars. Average trip for an urban driver is rarely more than 10 – 15 miles. Daily urban motoring is not much more than 40 miles per day. The Microcar-ZENN electric can easily exceed those parameters on a regular basis. Whilst a conventional internal combustion-engined car sees its fuel consumption soar in city driving, it makes little difference to the Microcar-ZENN electric. All the driver needs to do to top up is to plug into a power supply. Essentially, no costs, no pollution at the point of use, no road tax, no parking problems, no congestion charges. With a targeted 60 mile range on a full charge under typical urban driving conditions and a top speed in excess of the average urban level, the Microcar-ZENN electric packs many of the features that have hitherto been missing from the sub £8,000 EV market, including regenerative braking and optional lithium ion battery power.
2006 ZENN™ (Zero-Emission, No-Noise) all-electric vehicle won the Michelin Challenge Bibendum Gold Medal in the Urban Vehicle category at the 2006 Bibendum Challenge in Paris in June 2006.
UK distributor Microcar UK
www.micro-car.co.uk
, tel: 01789 730 094.
MOST POPULAR IN LONDON
On 18th July 2006 GoinGreen announced the arrival of the new increased performance Reva G-Wiz AC. Updated G-Wiz AC has an increased top speed of 45mph and an improved range of up to 48 miles in economy mode. Mid-range torque has been boosted by 50%, resulting in better acceleration from 20mph and enhanced hill climb ability. There is also a booster mode for short-term acceleration/power. In addition, the body panels are now pre-coloured, without the use of paint, which makes them 100% recyclable and minor scratches are easily buffed up without the need for spraying. The original G-Wiz DC had a list price of £8,299 (now £6,999). The improved G-Wiz AC had an introductory price of £7,999 for all orders received by 31st October 2006. Deliveries of the new G-Wiz AC cars will commence in October. GoinGreen introduced the emission free DC drive G-Wiz to London in 2004; there are now over 500 G-Wiz cars on London's roads, making London the electric car capital of the world. Other benefits of the new G-Wiz AC include a maintenance-free brushless and longer life motor, an automatic hill-holding facility and the ability for the car to be upgraded to high performance lithium-ion batteries in the near future. Both the AC and original DC version of the G-Wiz, manufactured by Indo-US joint venture the Reva Electric Car Company, are available exclusively from GoinGreen in the UK. The G-Wiz is exempt from road tax and the London congestion charge and enjoys free parking and charging in the central London, with other parking benefits throughout the city, a package worth over £8,000 per year. The standard G-Wiz DC, previously priced at £8,299, will continue in production as the entry-level version, priced at £6,999, the lowest-cost electric car available in the UK.
6th September 2007: GoinGreen, the UK importer and retailer of the zero-emission Reva G-Wiz AEV (Automatic Electric Vehicle) announced that the improved performance G-Wiz ac drive has been reduced in price and now starts at £7,299 (basic model inc VAT). The original model, the G-Wiz dc drive is discontinued. A disadvantage is a life of just 3 years for the £1,400 battery.
The G-Wiz is sold via GoinGreen's website
www.goingreen.co.uk
, where customers in London can book test drives online. The company has a team of engineers based at its headquarters for full after sales maintenance and support and it also offers time-poor Londoners mobile servicing. GoinGreen is a founder member of the All-Electric Transport Alliance, a trade organisation formed to create awareness of the urgent need to switch to emission free motoring. On a visit to London on 3rd October I saw at least 20 of these cars.
2nd November 2007: Announcement that 629 G-Wiz were recalled in October after a battery caught fire while it was being recharged. An electrical heating component was replaced and a fire retardant cover fitted to the battery charger.
More at
www.goingreen.co.uk
Pix and more details of Reva G-Wiz at
www.honestjohn.co.uk/carbycar/index.htm?md=1140
BEST ELECTRIC CAR
Mitsubishi is hoping to import an electric version of its 4-door 4 seater i-car, shown at motor shows in 2007. Offers 0-60 in 10 seconds, 80mph top speed, better handling than petrol i-car because batteries are mounted in the floorpan and fuel costs of just £50 for 10,000 miles of electricity. Can be recharged by a domestic plug 80% in 20 minutes or a full charge in 7 hours. Hoping to get price down to £15,000. Buyers immediately save £1,000 + in fuel costs over the first year, and £8 - £25 a day in London congestion tax. Could arrive 2009.
www.honestjohn.co.uk/carbycar/index.htm?md=1180
Another supplier (Mega City Car and Mega Multi Truck)
www.nicecarcompany.co.uk
ZAPCAR Xebra
Chinese built 3-wheel 4-door electric car; part of a range of low price electric vehicles.
Speed: Up to 40 mph (65 km/ph)
Range: Up to 25 miles per charge (40km) *
Up to 40 miles per day with opportunity charging; Energy to charge 4.75 kwh
Charger: Onboard 110 Volt AC
Motor: DC
Seating: Up to 4 (303 lbs.)
Battery: Lead Acid
Classification: 3 wheel motorcycle (Zero Emission Vehicle)
Dimensions: 10 Length (290 cm) x 4.66 Width (142 cm) x 5.05 Height (154 cm)
Weight: approx. 1,800 pounds
Options: Upgraded Radio/CD, Color, Leather Seats, Xebra Car Cover, Fast Charging, Solar Electric Chargers, * Upgraded Batteries
Colors: Ocean Blue, Zebra Flash, Kiwi Green, and Lipstick Red (as seen below)
US price circa $10,000; UK circa £5,000.
More information at
www.zapworld.com
Mpeg
www.zapworld.com/ZAPWorld.aspx?id=4134
ELETTRICA
(Announcement 3-9-2007)
Option of a Lithium power supply, Providing almost twice the range of other small electric cars.
The car is available from Future Vehicles (
www.futurevehicles.co.uk
), exclusive distributor for customers based in London and within the M25.
The Elettrica offers up to 70 miles driving for just 50p of electricity. At around 15 -
20 times cheaper than petrol. Drivers will also be exempt from the congestion tax and enjoy free parking in Westminster, the City and many other parts of London. The Elettrica is also exempt from annual VED
The car combines Italian styling and design, Japanese engineering and British electronics. Available in lead-battery and lithium-battery versions, the cars offer an
ergonomically-designed interior and a striking 'double-bow' exterior design in red, white, yellow, black and silver. For pictures link to
www.futurevehicles.co.uk
Lithium batteries have a much longer life than lead/acid batteries, are lighter, and do not represent an environmental hazard on disposal. The car has no emissions whatsoever, and if charged with nuclear, hydro-electric, wind or wave energy, neither has the power supply.
The lithium battery version offers an impressive 70 mile range and a top speed of 45 miles per hour. There is also lead battery version offering a 40 mile range and a top speed of 40mph.
Although compact, the Elettrica is exceptionally safe. Its aluminium safety cage is light and strong. It has disc brakes, front and rear impact bars and has undergone front and side crash-testing - well beyond the EU requirements for this type of vehicle.
The Elettrica is priced at £9,950 inc VAT for the lead-battery powered version and £12,750 inc VAT for the lithium powered version. Prices also include registration and
delivery to any London address.
Future Vehicles is offering test drives across London on fixed dates. Those interested should contact the sales team by emailing your name, postcode and phone number to
elettrica@futurevehicles.co.uk

Tesla Roadster

Based on a Lotus Elise and capable of 0-60 in 4 seconds plus a top speed of 130mph. Range up to 200 miles. Onsale for $98,000 in the USA only and there is a very long waiting list. www.teslamotors.com

Lightening

Long bonnet sportscar with vaguely Jaguar looks. 130mph, 0-60 in 4.5 seconds. Range up to 250 miles. Four individual wheel-mounted electric motors. Built near Peterborough.On the market in 2008 with orders being taken at £150,000 a car. www.lighteningcarcompany.com

FAQ last updated 22-3-2008