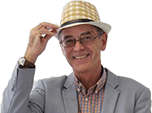 Q
DVLA's 39 Regional Offices. Please provide links to them.
A
These Regional Offices may be closed during 2012 and their functions transferred to DVLA Swansea.
ENGLAND
Beverley,

Birmingham,

Bournemouth,
Brighton,

Bristol,

Carlisle,

Chelmsford,

Chester,

Exeter,

Ipswich,
Stockton,

Theale,

Truro,

Worcester,
WALES
SCOTLAND
The DVLA's 10 Enforcement Centres are co-located with some of the regional offices above and are located in Birmingham, Bournemouth, Exeter, Glasgow, Chelmsford, Leeds, Newcastle Upon Tyne, Nottingham, Preston and Sidcup.