Coronavirus: How to buy a car after the lockdown
Thinking of buying a new or used car? Not sure how to navigate the post-lockdown car market?
HonestJohn.co.uk explains how to buy a car post-lockdown and what new measures should be in place to protect you from the risks of coronavirus.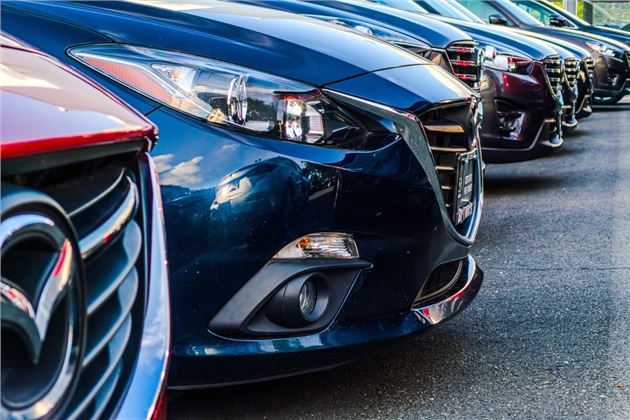 Everything you need to know when buying a new or used car post-lockdown
Test drives will still take place, but they will be very different. Government guidelines will not permit accompanied test drives, which means you will likely be given the car, a set of trade plates and a recommended test drive route.
The dealer staff should disinfect the car before and after the test drive. Disposable protective seat covers may also be fitted, along with a cover for the gear stick and steering wheel. 
The steering wheel, gear lever, and handbrake should also be wiped over and cleaned. In fact, you shouldn't be given a pen, without it being wiped over with a disinfectant wipe first.
Be sure to check the insurance status of the vehicle, some used car dealers may have restrictions on the age of the driver or the distance of the test route.
3
Haggling and part-exchanging your existing vehicle
Can you still haggle on the list price? The answer is yes, so don't be afraid to try to negotiate online, over the phone or at a two metre distance. Your goal should be to buy the car for the lowest price possible.
Given the global shutdown of car factories and plants, there may be a temporary shortage of certain new cars, which means there may be fluctuations in the values of used models. This means the dealer may take particular interest in the vehicle you plan to part-exchange. And may even ask you to send images and a walk around camera phone video. If they do, make sure the car is clean (inside and out) and fix any minor mechanical or cosmetic faults. 
Spending a small amount now will help realise a better price as you can advertise the car as fault-free. For more car selling tips and advice, click here.
4
Contactless collection and delivery
Many car dealers are already offering contactless deliveries and it could soon become the norm for thousands of new and used buyers. This means your new vehicle will be delivered to your door, with the keys cleaned and posted through your letterbox in a padded envelope. 
Digital signatures and paperwork will be set via email, along with digital payments to issue the deposit or opening balance of the vehicle finance. 
The dealer may also ask for a 'virtual meeting' before they hand over the car, which will use video software via your mobile phone or laptop. This means you can ask questions or confirm the delivery details face-to-face. 
Government coronavirus guidelines allow for 'click and collect' services. Collections must be undertaken outdoors, following all necessary social distancing and appropriate vehicle sanitation/hygiene measures mentioned above. 
If you bought the car from stock, which means you bought a car that you didn't spec to be built for you, then as long as you bought it without setting foot on the dealer's premises, the Consumer Contracts Regulations of 2013 – more widely known as distance selling regulations – will apply. This means that if you aren't happy with the vehicle, you have 14 days to reject the car and return it to the dealer.
Take note, the distance selling regulations do not apply if you visit the dealer's physical premises to collect the vehicle or sign the paperwork for the vehicle. 
The 2015 Consumer Rights Act theoretically gives you the statutory right to reject a new or used car (or anything else) within 30 days of purchase if any fault is found. You can read everything you need to know about your rights to reject a faulty car here.