Company car tax: 10 best plug-in cars for BIK tax
Pure electric cars are eligible for company car tax from April 2015, and they will be treated in the same way as the best performing plug-in hybrid cars. Here we list 10 of the best electric and plug-in hybrid models for low company car tax.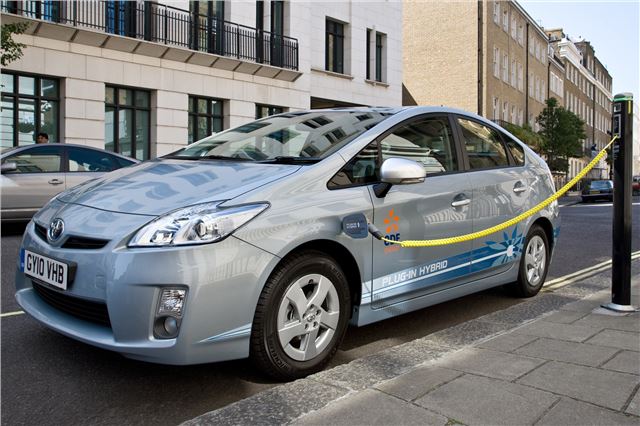 9


Toyota Prius Plug-in
P11D £33,340
CO2 emissions 49g/km
BIK tax band (2014/15) 5%
Annual BIK tax (20%/40%) £333/£667

The Toyota Prius Plug-in offers a greater electric range than the standard Prius thanks to its hi-tech lithium-ion battery storing more charge than in the original petrol-electric hybrid. It isn't cheap, however, and most people will see the plug in range depleted between around 12 and 20 miles. Less than more recently introduced rivals and perhaps a sign that the development of plug-in hybrids is moving quickly.
Comments