Christmas Gift Guide 2017
Here's a comprehensive list of what to buy for Christmas 2017; highlights include Tile Mate (£20), Lego Creator London Bus (£110) and Haynes Build Your Own V8 (£50) - plus special offers and discounts
On a budget? Try these
We've pulled together what we think are the top gifts for people who love their cars.
On this page you'll find a few of our top picks at different price points, some inspiration for gifts for different people and a few deals and offers - updated daily. But these are just highlights, so click on each of the links 'see more' links for the individual stories. 
And, don't forget to enter our Christmas Advent Calendar competition for your chance to win a bundle of prizes worth more than £1500 - one prize for every day of advent. The winner takes it all - but we also have daily spot prizes for lucky winners - click below for your chance to win.
Our Top 25 Christmas Gifts 
Got a car-lover in your family but stuck for Christmas ideas? Don't worry, here's a round-up of 25 things that petrolheads will almost certainly love, covering all price brackets. We also have more specific top 10s to suit particular budgets, as well as picks of games and DVDs.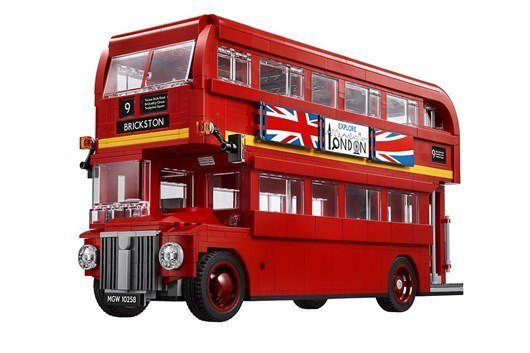 You know it. We know it. Lego is as appealing to adults as it is to kids. In fact, even Lego knows it – hence the Creator series, which puts enthusiast designs into full production – usually for quite a bit of money. In this case, £140.
But for a Lego or transport enthusiast it's great. Based on the Routemaster, it comes with a choice of 1950s or modern-day advertisements, depending on preference. There are 1686 pieces, so it's incredibly detailed and certainly aimed at the more experienced builder.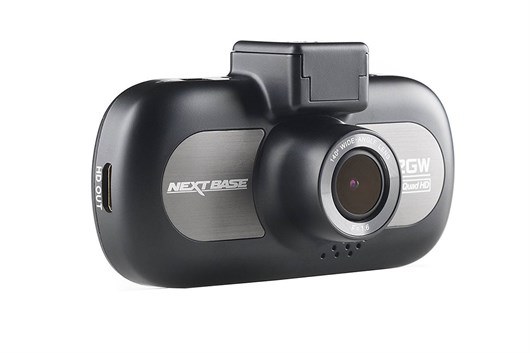 A lot of drivers are turning to dash cameras to protect themselves on the road – so for an avid car driver they make a good gift. If you want a dash camera that is feature-packed, provides excellent footage quality and is decent value for money, you'll struggle to do better than the Nextbase 412GW.
It isn't the very top model in the Nextbase range, but it still boasts 1440p resolution, a high-end lens and a quick-release magnetic mount that means it's easy to take out of the car without removing the suction cup. Shop around and you'll get a good discount off RRP too.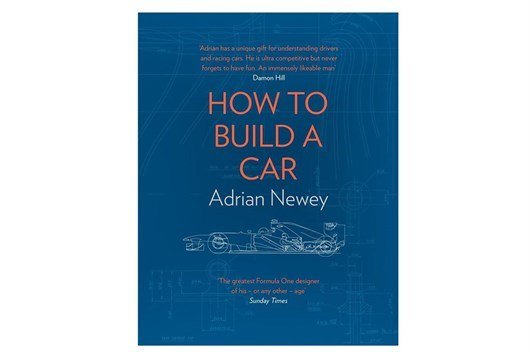 If anyone knows how to build a car it's Adrian Newey. He has been referred to as Britain's greatest living engineer and as a creative genius – and he's responsible for some of the greatest Formula One cars of recent times.
This book doesn't really, explicitly tell you how to build a car, but instead traces Newey's 35 year career in design and focuses on his innovations, with plenty of detail and without getting stale or boring. For a racing fan it's a perfect Christmas gift. 
Gifts for under £10
Stocking fillers and little gifts that won't break the bank. Below is our pick of three from our Top 10. Click the link below for the full list.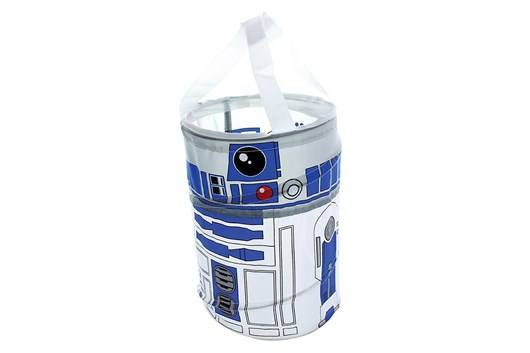 It's a trap…for all of your car's rubbish. That's right, you can add some galactic razzmatazz to your daily driver with this stylish pop-up R2-D2 tidy bin. Perfect for any Star Wars' film fan - and just in time for the new film - this lightweight fabric bin can be attached to the front seat headrest to hold rubbish or loose items in your car. When not in use, it folds completely flat. Simply lift the handle to extend the bin and you'll get a an open-top R2D2 that stands 27cm tall. Then squash it down again to flatten.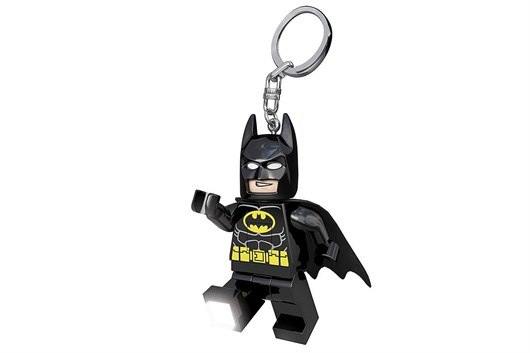 Sadly, the days of car keys having built-in touches are long since behind us, which means you're left in the dark should you drop something when loading or unloading your car at night. Thankfully Lego does a smart range of keyring torches to brighten things up. Simply press Batman's chest plate to switch on the LED lights in both feet and the light will illuminate a large area.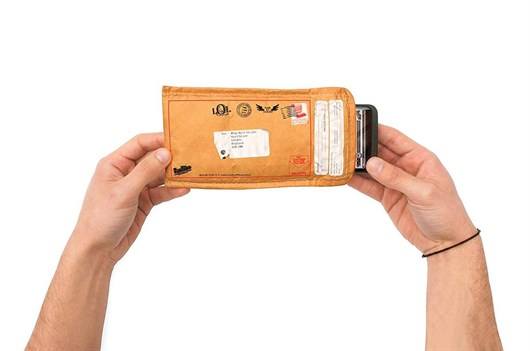 Thwart low-level criminals with this smart hone case. Disguised as a padded envelope, the case hides your phone from prying eyes and also protects, with a foam construction and waterproof layer. Measuring 10.5 x 1cm, the brown case will fit into a door pocket or glovebox and comes complete with postal markings to thwart crooks into thinking it's a standard envelop. 
Gifts for £10-£25
These are the gifts for those slightly pricier stocking fillers or small gifts.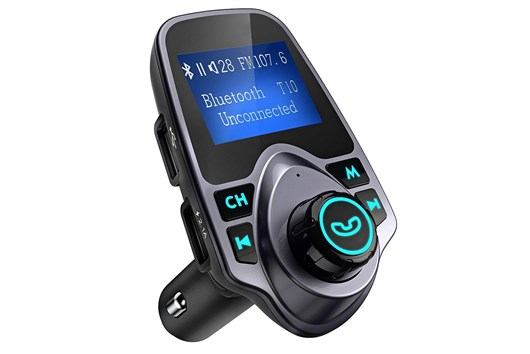 Pretty much all cars have a radio – but only more recent vehicles come with Bluetooth. This device fixes the problem, pairing to a phone via Bluetooth and then transmitting to the car radio via your chosen FM frequency. Simple, cheap and effective it's handy for those with an older car.
It enables music streaming, with buttons to skip tracks, plus it has handsfree call functionality. It is powered by a 12v accessory socket, but it has two USB ports so you can charge your phone or nav when it's plugged in. Sure, it's not the most gorgeous-looking, slick gadget, but for the price it's great.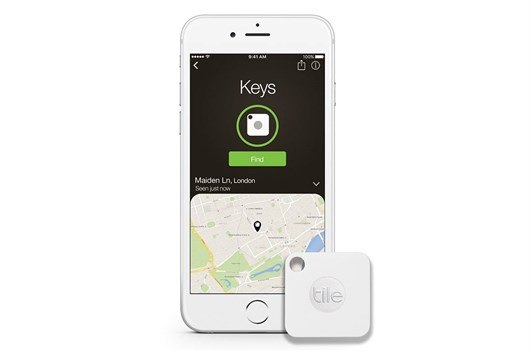 If you've ever put your keys somewhere really stupid then you'll love the Tile. Stick it on your keyring and, if your keys are within range (pretty much anywhere in the house) then you can make them play a jolly tune via your smartphone's Bluetooth connection.
That way you can track them down even if they're under the sofa or in an old pair of jeans at the bottom of the wash basket. Smart. Smarter still, if you lose them when you're out and about there's still a good chance of tracking them down thanks to clever use of GPS and users of other Tile devices. Read the review for more details.
Even if your car-mad beloved has eclectic tastes, there'll be something to suit on petrolthreads.com. Just look at our example pic – there probably aren't too many Citroen BX GTI 16V fans this side of La Manche. But you can still get a T-shirt of it…
There are more understandable options though, including various Ferraris and BMWs. There's also a range featuring race cars, another with aircraft and even one design with the Class A4 Pacific steam locomotive on the front. So there really is something for everyone. 
Gifts for £25-£50
Slightly pricier gifts that are out of the ordinary.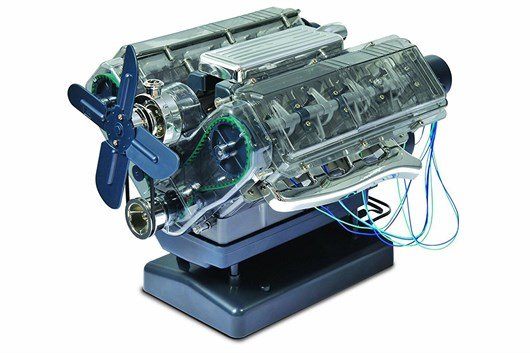 This motorised model shows exactly how a V8 engine works, right down to the cam belts, valves and ignition. And what's more – you get to build it. It's not exactly a simple, child-friendly kit, but for teens and adults it's sure to provide a few hours of fun.
Once it's build it looks great too, and makes a great display item for a shelf or desk. If a V8 isn't your cup of tea, Haynes also makes an inline four version, along with a two-spool turbofan jet engine. Both of those models are slightly cheaper than the V8 too.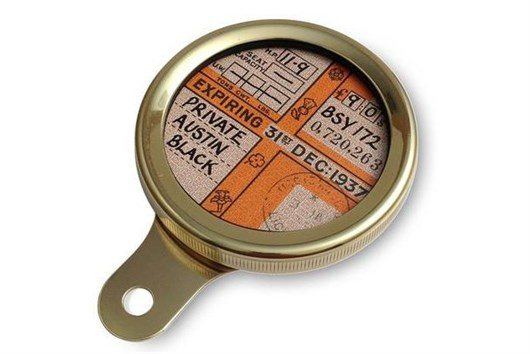 For classic car owners, the details matter. Having a period keychain or air freshener can really add to the nostalgia of driving an old car – and so can a period tax disc. Various companies offer them, but you can get a very accurate recreation from Earlswood Vintage and Classic.
It'll be traditionally printed and will have the correct information and duty rate for the car you own and the year you choose for your reproduction. So, for someone who wants their 1986 Metro to look and feel exactly as it did new, this is a perfect gift.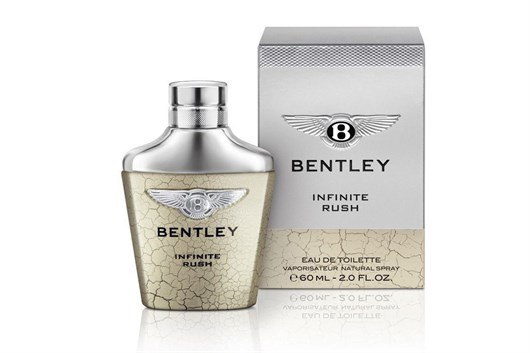 We say £25-£50 is a good budget – but it won't buy you a Bentley. Still, it will get you a bottle of Infinite Rush, which is not a vodka-based energy drink mixer and instead a Bentley perfume. According to a website we stumbled upon, it has amber, wood, moss and musk base notes, with heart notes of elemi, vetiver and cedarwood.
We don't know what two of those things are or what they smell of, but whatever. This is literally the Bentley of men's fragrance and if you like how it smells it's a decent Christmas gift idea. 
Gifts for £50-£150
This price bracket has some really impressive gifts in it – the type of stuff that'll go down a storm with whichever lucky relative receives it.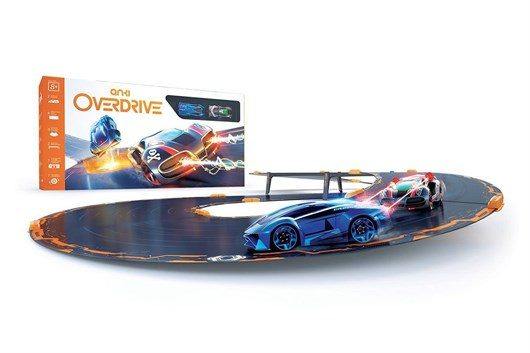 Scalextric was launched in 1957 and, since then, it's barely changed. And frankly it should have – which is why we like Anki Overdrive so much. It takes the fun of slot car racing and adds modern functionality – so the cars no longer run in slots and instead use little cameras to track their line on the flat, easy-store vinyl track.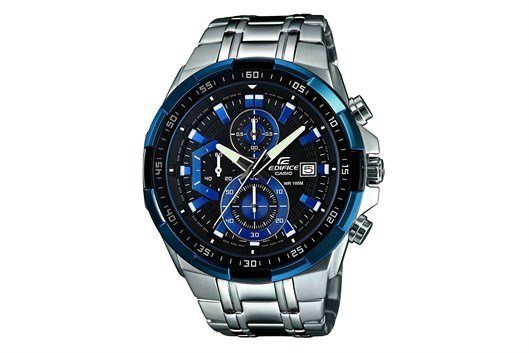 You don't have to spend a fortune to get a high-quality watch. Shop around and you'll find various designs of the Casio Edifice chronograph within our £150 budget. If you have an F1 fan to buy for, they're likely to appreciate an Edifice because the brand is partnered with Torro Rosso.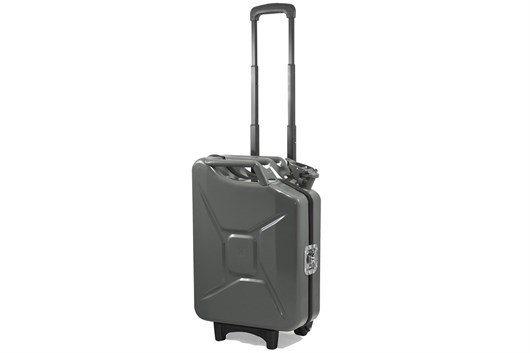 We can't envisage there being any problems with dragging what looks like a large canister of flammable liquid through an airport... Still, if you don't get firearms pointed at you, there's lots to like about these Jerry can inspired suitcases, which are available in full-size or cabin bag friendly size.
Various colours are offered and you can even get a backpack version, though at the time of writing this is sold out. You can pick an inside finish too – so if you want to carry camera equipment or valuables, you can specify a foam inlay instead of open space, to keep your stuff protected. 
DVDs and Blu-Rays
If you have a car fan in your household then they will no doubt appreciate at least some of the DVDs we've chosen here - whether an informative documentary or an explosive action movie.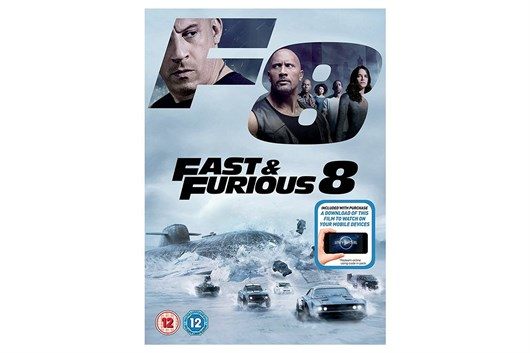 The latest instalment of Fast and Furious is the eighth. Yep, they made that many. And they're going to make at least two more… Anyway, this time around it's about Dom Toretto, played by Vin Diesel, going rogue and turning against his former compatriots, for some reason.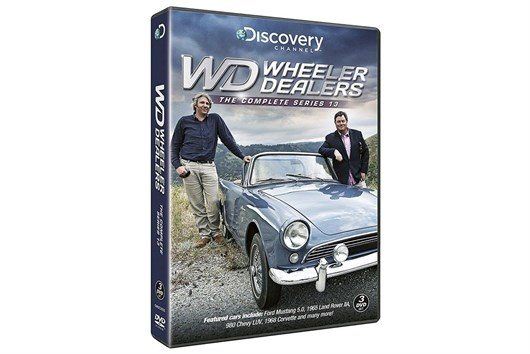 Edd China rather dramatically left Wheeler Dealers before the latest season – and this is the last run of episodes starring him. For season 13, US-based showrunners Velocity tweaked the format a bit to move away from greasy, technical stuff – and that shows with less Edd China screen time. It's still a good series though and a must for car show fans.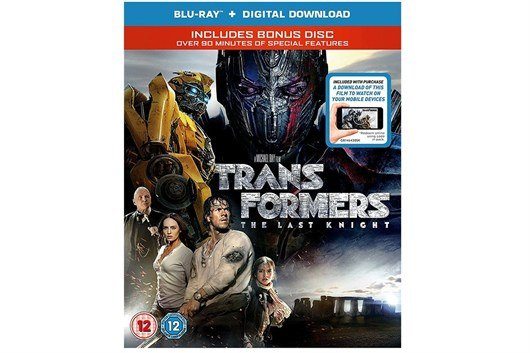 We've probably had enough of robot cars punching each other by now. And since this movie only got a 15 per cent approval rating on Rotten Tomatoes, you shouldn't go in expecting Citizen Kane – because you'll get robot cars punching each other. But if that's what you want - then you won't be disappointed.
Ask HJ
What dash cam would you recommend for £100?
I would like to buy a dash cam, paying a maximum of £100. Could you recommend one, please? I want one that will record decent images in all light situations.
£100 is a great budget for a dash camera, you'll find plenty that have good features and image quality. A Nextbase 412GW is a good buy and available for £100 if you shop around, or you can save a bit of money and go for the very discreet Anker Roav. This has a design that means it can be easily hidden from view. It's around £80, leaving enough money to get it professionally hard-wired. Our list of dash cam best buys is here: https://www.honestjohn.co.uk/products/top-10s/top-10-best-dash-cameras-to-suit-all-budgets/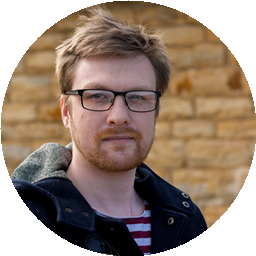 More Questions
Ask HJ
Do you know of a good non-subscription car GPS tracker?
Do you know of a good non-subscription car GPS tracker?
A good quality, trustworthy tracking system will require a subscription. Even if you choose a system without a subscription it's likely to require a SIM card so it can send information about its location, which is obviously only useful if the device has any reception. That's why a company like Tracker costs more - its systems use a more difficult to jam VHF radio system to communicate location (on top of GPS), which links directly to police vehicles for more quickly locating stolen cars. Tracker also has dedicated call centres and is approved by insurers, so will lower your premium and offset some of that higher cost. That said, you could try rewiresecurity.co.uk for a cost effective tracking system. It requires a SIM card, but their small Nano device is only £40 - so worth trying out if you're worried about paying hundreds.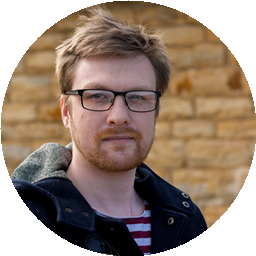 More Questions
Want to ask a question about car-related Christmas gifts?
Click here to get John's verdict on products, tech and more.
* Sometimes we show a link with a * next to it. It means that it is an affiliate link and as a result helps HonestJohn.co.uk stay free to use. It's tracked to us and if you go through it, it can sometimes result in a payment or benefit to the site.