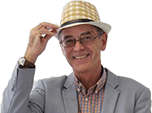 According to the criteria that you've selected, these are the cars that best suit your requirements:
The Mazda 3 has always been an underrated alternative to the likes of the Volkswagen Golf and Ford Focus. That's especially true of the 2019 model with its eye-catching looks and range of efficient petrol and diesel engines. The 3's interior is just as easy on the eye as its exterior, with lots of...

The 2006 Honda Civic still marks a real revolution in design. In terms of styling - both inside and out - it is unlike anything else on the road and a huge departure from its dull predecessor. Replacing it was never going to be an easy task for Honda so for this - the ninth generation of the Civic...

The Octavia is Skoda's most popular car in the UK, so it's no surprise this new model sticks to the formula that made its predecessor such a success. It's practical, well equipped and offers excellent value for money – but this time around there's more technology, better fuel economy and more space....

The Mercedes-Benz A-Class has always lagged behind rivals such as the BMW 1 Series and Audi A3. But this model, launched in 2018, combines an upmarket interior with sophisticated semi-autonomous technology and a drive that's potentially the best in class. The cabin quality is enhanced with more soft...

How do you compete with cars like the ever-popular Ford Focus, Volkswagen Golf and Honda Civic? Toyota thought it had it sussed with the old Auris. The Auris played on Toyota's excellent reliability record and offered something different in the form of a hybrid engine - but it was lacklustre to drive...

It might not be a brand new Focus, but the 2014 facelift has changed a lot over the outgoing car. There are cleaner engines (and an all-electric version), an improved interior and a neater exterior. But that's not all – there are tweaks to the chassis and steering, plus improvements in safety technology,...
Want to narrow the choices down? Which of these is most important to you?
Or you can choose something else:
Yours sincerely, Honest John