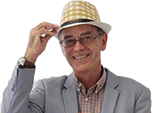 According to the criteria that you've selected, these are the cars that best suit your requirements:
The Honda Jazz is something of an unsung hero among small hatches. Unfairly derided for its sensible image and traditionally more 'mature' owner - the average buyer age is over 60 - the Jazz has never quite had the appeal of the likes of the Volkswagen Polo or Ford Fiesta . But maybe this third generation...

The Skoda Kodiaq is everything a family car should be. Comfortable, spacious, affordable, well-equipped, practical and safe, it's almost impossible to pick fault with. In fact, if you're looking for a new petrol or diesel SUV with five or seven seats, we think it's probably the best choice you can make....

The C-Class signals a big change for Mercedes-Benz. In fact, this new model is completely distinct from its predecessor, with huge improvements across the board, thanks to a more appealing design and a step up in quality. In short: it's refined, comfortable yet enjoyable to drive. The looks play...

The Superb is the halo model in the Skoda range and remains true to its creator's value for money principles by providing the size and feel of a luxury saloon for the same cost of a family hatchback. As a result the Superb represents excellent value, with no other model coming close to matching its...

The 2006 Honda Civic still marks a real revolution in design. In terms of styling - both inside and out - it is unlike anything else on the road and a huge departure from its dull predecessor. Replacing it was never going to be an easy task for Honda so for this - the ninth generation of the Civic...

The XC40, for which the company has received more than 13,000 pre-orders, is Volvo Cars' first small premium SUV. Deliveries from February 2018. With the XC40, Volvo Cars enters the fastest-growing segment in the automotive industry.   The XC40 is the first model on Volvo Cars' new modular small-car...
Want to narrow the choices down? Which of these is most important to you?
Or you can choose something else:
Yours sincerely, Honest John