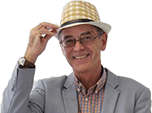 Volkswagen Touran (2003–2010)
Model History
June 2003
UK sales began
List prices from £14,535 with £500 supplement for factory fitted 7 seats.
Wide choice of engines, including 102PS 1.6 petrol, 115PS FSI 1.6, 100 and 105PS 1.9TDIs and 136 and 140PS 2.0 TSI 16vs. 150bhp FSI 2.0 and 185bhp 2.0T may come later. Six-speed gearboxes as standard.
4,390mm long x 1,790mm wide x 1,630mm high.
Rigid bodyshell combined with electro-mechanical power steering and entirely new four-link rear suspension help handling. Five seats as standard. Three individual seats in the second row can be repositioned, folded or removed altogether, while the optional extra two full-size seats in the third row can be folded down into the floor. With five seats in use, the load area has a capacity of over 600 litres.
Active front-seat head restraints, plus front airbags and side airbags for the front and second rows of seats. Three-point seatbelts are provided for all seven seats, while ABS, ESP and BAS are further active safety features. The fully galvanised body with laser-welded seams results in exceptional rigidity and strength. At Autumn 2003 Paris and Berimingham Motor Show. Best in class FIVE Star NCAP crash test rating and three stars for pedestrian protection.
Full launch price structure:-
S 1.6 petrol 102PS 5-sts: £14,535; 7-sts: £15,035
S 1.6 FSI 115PS 5-sts: £15,620; 7-sts: £16,120
S 1.6 FSI 115PS auto 5-sts: £16,635; 7-sts £17,135
S 1.9 TDI PD 100PS 5-sts: £15,820; 7-sts £16,320
SE 1.6 FSI 115PS 5-sts: £17,025; 7-sts £17,525
SE 1.6 FSA 115PS auto 5-sts £18,020; 7-sts £18,520
SE 1.9 TDI PD 100PS 5-sts: £17,225; 7-sts £17,725
SE 1.9 TDI PD 105PS auto 5-sts: £18,225; 7-sts: £18,725
SE 2.0 TDI 16v 136PS 5-sts: £18,525; 7-sts: £19,025
SE 2.0 TDI 16v 140PS auto 5-sts: £19,525; 7-sts: £20,025
Sport 2.0 TDI 16v 136PS 5-sts: £19,960; 7-sts: £20,460
Sport 2.0 TDI 16v 140PS auto 5-sts: £20,960; 7-sts: £21,460
March 2004
Volkswagen offered 7 seats for price of 5 from March 2004. 2.0 FSI and DSG available from late June 2004. Improved spec from week 50 of 2004 build. S' gets cruise and multifunction computer, 'SE' gets 'free' alloy wheels. S gets new 1.9 90PS pumpe-duse engine with 155lb ft torque and 6 speed gearbox. Averages 47.1mpg.
Still 5 or 7 seats at no extra cost. 5 star Euro NCAP crash safety rating. List prices from £14,380 for the S 1.6-litre 102, or £15,350 for the new S 1.9-litre TDI 90PS, but usually heavily discounted. Optional integrated Multimedia pack offers 7" screen mounted in centre of the roof, DVD, CD and MP3 player which also plays output from camcorders and games consoles. Has 3 sets of headphones. Operates independently of car radio/CD.
May 2006
New supercharged/turbocharged chain cam 140PS 1.4 TSI engine from summer 2006 offers 37.7mpg combined, 180g/km CO2 and costs £17,995 for the SE or £19,474 for the Sport. 1.4 TSI developed up to 240PS and won the 1.0 to 1.4 International Engine of the Year category 2006 and 2007.
November 2006
Facelifted for 2007
Prices start at £14,750 on the road RRP for the entry-level S 1.6-litre 102 PS and rise to £23,310 for the range-topping Sport 2.0-litre TDI DPF 170 PS with DSG gearbox. This goes very well both at speed and in town, but steering wheel paddleshifts not standard so best left in full auto mode.
June 2007
Touch screen DVD satnav system announced June 2007. For cars with this, Trafficmaster subscription included as from Week 22 2007 build.
July 2008
Match model adds £1,600 worth of equipment for a £500 premium including New RNS310 satellite navigation system as standard, Park Assist with front and rear parking sensors also included in the price from £19,515 (RRP OTR).
October 2008
BlueMotion versions announced
Touran BlueMotion S: 52.3mpg comb, 144g/km CO2, £16,725
Touran BlueMotion SE: 52.3mpg comb, 144g/km CO2, £18,800
August 2017
Haynes manual for VW Touran models with 1.6 litre (1,598cc), 1.9 litre (1,896cc) & 2.0 litre (1,968cc) turbo-diesel engines. Offers practical step-by-step instructions and clear photos and provides information on maintenance, servicing, fault finding, the MoT, brakes, electrics and Haynes tips to make many tasks easier. RRP £22.99.