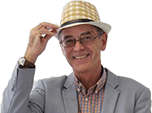 Review: Volkswagen ID.3 (2020)
Electric car capable of travelling between 250 and 400 miles from a charge. Size and price of a Golf.
On sale 2020.
Volkswagen ID.3 (2020): At A Glance
First unveiled in concept form at the 2016 Paris Motor Show, the ID hatchback will be an electric car based on Volkswagen Group's new MEB platform.
It'll have a range of between 249 and 373 miles and be similar in size to a Volkswagen Golf. It'll also be priced closely to a Golf, says Volkswagen.
The production version is set to go on sale in the UK in 2020.
What does a Volkswagen ID.3 (2020) cost?
Buy a used Volkswagen from £17,000