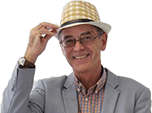 Volkswagen Caddy Kombi (1998–2000)
Last updated 16 November 2016
What's good
Volkswagens generally had below average warranty repair costs in 2003 Warranty Direct Reliability index (index 76.83 v/s lowest 31.93).
What to watch out for
Doesn't ride as well, isn't as practicaland isn't as cheap as a Citroen Berlingo Multispace Forte HDI 90 at £8,995.
Second-hand examples which have led an extremely hard double life as weekday van and weekend transport for the family and its dogs.