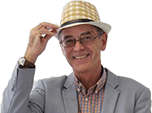 Vauxhall Astra Sporthatch (2005–2011)
What's good
Most reliable 3-6 year old ex-fleet car in Warranty Direct's 2009 claims statistics.
What to watch out for
Problems meant Panorama model not actually available in UK until March 2006.
On 1.9 CDTI timing belt drives waterpump and waterpump failure can fling it off in as little as 40k miles, wrecking the engine.
Full list in Vauxhall Astra H entry.
Have been problems with parking brakes and rollaways when drivers did not leave the cars parked in gear.

1.4 16v Twinport engines suffering same problem of camshaft bolts coming adrift as 1.2 16v Twinport engines in Corsas. Seem to have been traced to a batch from the engine plant in Spain and the engine numbers all begin with 19F*****

On torque converter automatics the joints of the heat exchanger in the radiator header tank can fail, admitting coolant to the automatic transmission fluid and wrecking the transmission. £4,000 replacement job.
Reported on BBC Watchdog 22-4-2010: Horns seem to fail when headlights are on.
31-5-2011: Reports of door mirror glass repeatedly falling out from mirror pods of late Astra Hs.
25-11-2012: Horn failures seem to be common due to a failed circuit board.
13-1-2013: On 1.9 diesel engine, absolutely crucial to change the waterpump at the same time as the timing belt otherwise the tension of the new belt can wear its bearing very rapidly, leading to seizure and throwing off of the belt, though not necessarily valves hitting pistons.
9-2-2013: Same Brake Pressure Sensor problem in ATE/Teves Mk 60 ABS/ESP module as VAG cars and some Fords, Volvos and Mazdas. Can be fixed from from £225 by http://www.sinspeed.co.uk ; http://www.ecutestion.com or http://www.bba-reman.com among others, but unit needs to be removed and sent to them, then re-fitted.
12-5-2014: Four reports of mirror glasses falling out of two 56/57 reg Astras and two 56/57 reg Zafiras, all owned by the same family, but kept in different places and doing different mileages.

Recalls
16-03-2005: R/2004/214 VAUXHALL ASTRA H incorrect gear and steering knuckle fitted build dates 01/12/200401/12/2004

06-04-2006: R/2006/025 VAUXHALL Astra Hpossible loss of steering control build dates 01/01/200503/02/2006

22-05-2008: R/2008/053 VAUXHALL Astra G and Astra H risk of firebuild dates 01/03/2003 31/12/2005
We need your help with our latest Satisfaction Index, so that we can help others make a smarter car buying decision. What's it like to live with your car? Love it? Loath it? We want to know. Let us know about your car - it will only take a few minutes and you could be helping thousands of others.
Help us with the Honest John Satisfaction Index now