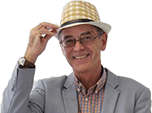 Vauxhall Ampera (2012–2014)
Last updated 14 May 2019
First electric car with an indefinite self-powered range. Qualifies for Government £5,000 grant bringing price down to £29,000. VED and London Congestion Charge Exempt.
Unimpressive fuel consumption when running in petrol mode. Model dropped in 2014 due to poor sales.
Updated 29 September 2016
Ampera E announced at Paris Motor Show, not initially for UK market.
The 2017 Ampera-e electric car, premiered at the Paris Motor Show is being evaluated in the UK by Vauxhall with the possibility of right-hand-drive models being produced in a future generation. ...
Introduction
The Ampera is a plug-in electric car that you can simply plug into the mains in your house or garage using a normal plug. That charges it in four hours, giving you a 40 mile electric range. As soon as the battery is down to 20% charge, the petrol engine cuts in, alone generating the electrical power to turn the car's electric motors, but keeping the battery at a 20% charge level, and theoretically giving it an indefinite range removing the worry owners of electric cars have of finding themselves stranded.
Far cheaper to charge the battery from the mains at off-peak rates than to charge from the power generated by the engine.
Vauxhall Ampera LHD 2011 Road Test and Video
Owners' reviews
The only car I have ever had that total strangers walk up to and say "That's a nice looking car"
For a low mileage driver unbelievable economy and a delight to drive.