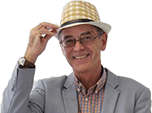 Trident Iceni (2009–)
Last updated 26 March 2015
Model History
August 2008
Trident Iceni nears production. 200mph sports car offering 70mpg on 100% biodiesel. Trident Performance Vehicles have designed and produced a two-seater sports car that can reach over 200mph, get from 0-60mph in under 4 seconds and deliver up to 100mpg*.
Quote, "The fantastic fuel economy is achieved through technology called torque multiplication and it can be applied to all diesel cars, buses, lorries and trains. It's available now, requires no further research and development and can make an immediate difference to the amount of emissions diesel vehicles produce. In short, Trident have the solution to what we're told is a huge problem."
"The team at Trident has invested £2.3m in the project which has enabled the completion of all the development needed to get the Iceni into production. They're now seeking funds to make this happen and satisfy their growing bank of customers."
"*68.9mph at a constant 70mph was the first recorded test at Millbrook Proving Ground. The figure naturally improves at lower speeds – at 30mph, Trident's initial tests returned 108mpg. This is yet to be confirmed but they don't believe in quoting a figure for 30mph as this is unrealistic – unless you drive exclusively in a city."
"The Iceni is a traditional grand tourer. With a full tank of diesel, you can expect to travel around 2000 miles without needing to fill up."
"The boot has space for luggage and golf clubs – enough for a two week holiday."
"The chassis is made from stainless steel and is guaranteed against corrosion for 100 years and the body is made from composite and can therefore never rust or degrade."
Trident Iceni – specification
On the road price £75,000
Insurance group (est) 18
0-60mph 3.7 seconds
Top speed 200mph+
At constant 70mph 68.9mpg+
Wheelbase (mm) 2650
Front track (mm) 1650
Rear track (mm) 1690
Overall length (mm) 4200
Overall width (mm) 1950
Overall height (mm) 1220
Kerb weight (kgs) 1480
Engine 6.6 TD V8
Max power 550bhp@3800rpm
Max torque 950lb/ft@1800rpm
Specific output 83bhp per litre
Power to weight ratio 402bhp per tonne
Installation Longitudinal, front, rear-wheel-drive, rear gearbox
Construction Alloy heads and iron block
Valve gear 4 per cylinder
Ignition and fuel Bosch sequential injection, fly-by-wire throttle
Gearbox type 8-speed automatic
Final drive 2.56
Suspension Front & rear double wishbones, coil springs, anti- roll bar
Steering Rack & pinion, power assisted, 2.7 turns lock to lock to lock
Brakes front dia (mm) 365
Brakes rear dia (mm) 320
Wheels front 20" x 9.5"
Wheels rear 20" x 11"
Tyres front 255 x 35 x 20
Tyres rear 335 x 30 x 20