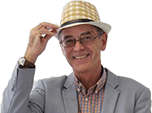 Toyota Yaris GRMN (2018–)
Last updated 17 July 2018
Powered by a 1.8-litre supercharged engine with more than 200PS.
Limited to just 400.
Updated 6 March 2017
Toyota Yaris GRMN revealed
Although successful GRMN models have previously been sold in Japan, the Yaris GRMN will be the first to be marketed in Europe, on sale from early 2018. Priced at £26,295. The Yaris GRMN is powered...
Introduction