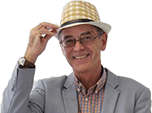 Toyota Starlet (1990–1996)
Last updated 20 July 2016
What's good
Going up in value as becomes rare.
What to watch out for
No power steering.
Not very well packaged.
Limited rear seat and load area.
High 8 point death rate from accidents in this model.
Lots of 'specials' such as 'Kudos'. Tend to be owned by uninterested people who want no more than a very small, reliable car.

Make sure it has been serviced regularly and that the owner hasn't 'forgotten'.

Look for evidence of parking dings, behind-bumper damage.

May need a cambelt change.