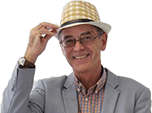 Toyota RAV4 (2000–2006)
What's good
Very useful forum: www.toyotaownersclub.co.uk
Top for reliability in Auto Express 2002 survey.
Joint 2nd top make in 2002 'Which?' reliability survey cars 2000 - 2002.
Top 4x4, 7th overall in 2003 What Car? J.D. Power Customer Satisfaction Survey.
98% breakdown free in 2003 Which survey.
Toyota generally 10th lowest average warranty repair costs in 2003 Warranty Direct Reliability index (index 74.95 v/s lowest 31.93) www.reliabilityindex.co.uk
Fewest breakdowns, problems and faults and rated 'Worth Considering' in 2003 Which survey.
21st out of 137 in 2003 Top Gear survey.
Came 16th in 2005 JD Power/What Car Survey of 23,000 cars reg Sep 2002 to Aug 2003 with satisfaction score of 82.5%.
What to watch out for
Soundly beaten off road by the Nissan X-Trail, but that's not the point. The RAV-4 handles better and is nicer to drive in the suburbs.

No automatic option for the D-4D.

EU rear lighting regulations forced Toyota to use a check strap that stops the side-hinged rear door opening fully.

Metallic 'chik' noise on upshifts of manual petrol version seems to come from accelerator cable knocking against engine parts. Can be solved by adding some rubber bushes.

Prices up for 2004 models starting at £15,995 for 3-door XT2 2.0 VVT-i rising £21,995 for 5-door XT4 D-4D.

Some complaints of 'clicking' from radios of 2002 models.
The main problem with petrol models is failure of the multiple lambda sensors in the exhaust.
The main problem with diesels is failure of the dual mass flywheel.
Make sure you don't pay UK money for an import lacking things like Thatcham I security system.

If the engine intermittantly cuts out and the fault cannot be diagnostically traced it may be due to a faulty safety fuel cut-off solenoid switch.

On D-4D cutting out can also be caused by a build of of salts on a hot wire in the airflow sensor.

Four separate exhaust sensors on petrol models can fail expensively.

Sunroofs can spring a leak neeeding new seals which is a £300 + job. Engine warning light coming on and speedo not working are symptoms of water ingress to the wiring harness under the passenger seat. If it has corroded internally then requires expensive replacement (readers have been quoted £1,700 total, £720 for the harness alone).

VVT-i engines can start to use up to a litre of oil every 600 miles after 40,000 miles.

Transmission problems may be due to faults developing with the dual mass flywheel. Toyota comment on the issue of dual mass flywheel failure: "The issue regarding Dual Mass Flywheels relates to RAV4 CLA20 and CLA21 models (early diesel vehicles) and was found to be that under hard use (towing etc) the flywheel securing bolts were unable to provide sufficient tightness. This was remedied by an improved flywheel and revised fastening and tightening processes, which were introduced into RAV4 vehicle production from August 2002. The improvements were made from VIN numbers: JT EYG20V400009863; JTEHG20V600026183; JT EHG20V606013132. With our commitment to customer satisfaction the warranty was extended for a period outside of the normal 3 year or 60,000 mile warranty. Because a production line fix was introduced from August 2002 claims would only be accepted on vehicles manufactured prior to this date. This extended period ran for 5 years or 100,000 miles (whichever comes first) and as such would therefore have expired in August 2007. I have to confirm that no extra time or mileage will be added to this warranty extension and all Toyota Centres are aware of the above information."

By 2009, manual transmission bearing failures were becoming increasingly common.

Early D-4Ds can suffer a rattle on the gear stick when in fifth gear. Nut comes loose on the end of the fifth gear. Toyota identified a problem with the five speed boxes in December 2004, and modified them as a TSB, but independently serviced RAV-4s will have missed this.

Alloy wheels become terminally porous around the valve apertures.

Engine/transmission ECU can develop problems on early cars that are hard to get fixed in the UK due to lack of expertise.

If satnav fails, disconnecting then reconnecting the battery may re-set it.
16-11-2011: On 2000-2003 4-speed Toyota and Lexus auto boxes with overdrive there is a fault that can appear on the ECU causing rough changes that damages the gearbox and eventually breaks it. USA Toyota helped owners out with repairs and warranted transmissions for 10 years or 150,000 miles. No such help apparent in the UK. Transmission ECUs are £1,000. Transmissions much more.
22-12-2012: Repeated problems with 57k mile 2005 RAV-4 2.0 D-4D. First diagnosed as blocked fuel filter. Then 'suction control valve', replacement cost £500, or ECU, replacement cost £800+. 'Suction control valve' replaced by another Toyota dealer for £320. In 2 years the fuel system has had four replacement suction control valves. Also had a new clutch and dual mass flywheel.
21-1-2013: Pressed steel fuel tanks can corrode and eventually rust through.
13-7-2013: On belt-cam 2.0 and 2.5 litre diesel engines the waterpump must be replaced at the same time as the timing belt. They are prone to breaking up and when they do they throw the belt off.
14-4-2014: 2004 RAV-4 D-4D needed 3rd replacement clutch and DMF in 80,000 miles.
22-9-2015: Replacing the parking brake cables requires removal of the fuel tank to gain access.
Recalls
TSB EG 5010 May 2005: If MIL warning light remains on and Fault Codes PO420 or P0430 can be read off ECU via OBDII port then car needs an ECU software upgrade and a new catalytic converter with a modified cat matrix coating.
06/06/2006R/2006/049TOYOTARAV4road wheel spokes may crack and separateJTEYG20V#00001271JTEYG20V#0002607504/07/200115/09/2004
06/06/2006R/2006/049TOYOTARAV4road wheel spokes may crack and separateJTEHG20V#00002183JTEHG20V#0007503104/07/200115/09/2004
26/07/2006R/2006/057TOYOTARAV4, PRIUS AND COROLLA VERSO, LEXUS GS300, LEXUS IS250 AND LEXUS IS220dairbags may not inflate during a collision18/09/200302/09/2005
09/08/2006R/2006/012TOYOTARAV4front coil spring may fracture resulting in the possibility of tyre damageJT172SC1*00013120JT172SC1*0003361419/05/199531/07/1995
09/08/2006R/2006/012TOYOTARAV4front coil spring may fracture resulting in the possibility of tyre damageJT171SC1*00094625JT171SC1*0010092519/05/199531/07/1995
We need your help with our latest Satisfaction Index, so that we can help others make a smarter car buying decision. What's it like to live with your car? Love it? Loath it? We want to know. Let us know about your car - it will only take a few minutes and you could be helping thousands of others.
Help us with the Honest John Satisfaction Index now