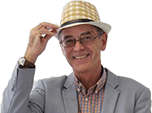 Toyota Land Cruiser (1997–2003)
What's good
In June 2001 Toyota was rated by Motor Warranty Direct as Britain's 3rd most claim-free used marque.
BMW, Toyota and Ford jointly suffered the fewest breakdowns attended by German ADAC during 2001.
Toyota had fourth lowest average cost in warranty claims for cars up to 10 years old in 2002 Warranty Direct index.
Joint 2nd top make in 2002 'Which?' reliability survey cars 2000 - 2002; 3rd for cars 1997 - 1999.
Toyota generally 10th lowest average warranty repair costs in 2003 Warranty Direct Reliability index (index 74.95 v/s lowest 31.93) www.reliabilityindex.co.uk
Useful South African website: www.landcruiserclub.co.za
What to watch out for
Three-door version dropped September 1998.
Check history very carefully.

Make sure cylinder head hasn't failed by looking for muck in expansion tank, emulsion under oil filler cap and white smoke from exhaust. Cylinder heads of early 3.0 diesels are prone to failure and cost £2,000 to replace. Toyota replaced many FOC and solved the problem by 1999. Cylinder heads of diesels still prone to dveloping hairline cracks after 70-80k. Problem acknowledged by Toyota with extended 5 year warranty on heads.

Make sure the Colorado you're buying isn't really a Prado, unless, of course, it's at a lower Prado price.

If the engine intermittantly cuts out and the fault cannot be diagnostically traced it may be due to a faulty safety fuel cut-off solenoid switch.

Automatic transmission oil coolers are sited in the engine radiator and cracks can result in engine coolant entering the transmission via the oil cooler. Seems to be common in these vehicles at 7 years or more.
Recalls
12-8-2003: On 129 Landcruisers JTDBU2...1005 to 7122 the fuel injection system pulsation damper may have been damaged during manufacture, may leak and may cause a fire hazard. Modified pulstation damper to be fitted.
3-12-2003: On 404 Landcruisers JT111GJ9...05110 to 51812 and JTEAZ99J....01014 to 15870 the front seat belt installation may be loose at uppermost position on B post due to incorrect re-installation following conversion to a commercial vehicle. Examine and correct where necessary.
December 2006: Recall over possible problem with rear axle shaft flange on certain Landcruiser Colorado models up to 9 years old. Repair/replacement FOC, seemingly regardless of mileage.
We need your help with our latest Satisfaction Index, so that we can help others make a smarter car buying decision. What's it like to live with your car? Love it? Loath it? We want to know. Let us know about your car - it will only take a few minutes and you could be helping thousands of others.
Help us with the Honest John Satisfaction Index now