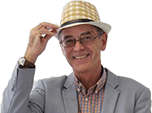 Toyota iQ (2008–2014)
Last updated 20 December 2018
Video Road Test
Kerb weight
845–930 kg
Warranty
5 years / 100000 miles
Servicing
10,000 miles
Driving
The Toyota IQ won't be bought on looks. It's runtish, though less abbreviated than a Smart. It looks more like a small van than a pair of doors on wheels. And it has quite big 15" wheels with deep, sensible 175/65 R15 tyres that help it to ride remarkably well.
In town, once you get used to driving a windscreen (you can't see the front), it's extraordinarily manoeuvrable, capable of more U turns than a Labour chancellor of the exchequer, where even London taxis can't make them. It rides ruts, cobbles and tramlines with aplomb.
Yet show it an open road and it makes a decent fist of things there too. It doesn't scuttle round corners, it grips, and at much higher speeds than when nasty things start to happen in a Smart. It's better than a FIAT 500, too. The rear wheels don't hop and instead stay glued to the tarmac.
Get it on the motorway and it will actually pull 107mph on the clock. It's not fussy. The gearing works out at about 22mph per 1,000rpm in 5th in the manual, while 3,000 rpm gives you 80 in the CVT auto.
It's a very smooth CVT. A delight to anyone palmed off with the sort of automated manual you get in the Aygo, Yaris, FIAT 500 and new Honda Jazz. You chunder out a few more grams of CO2 with the CVT, though, so no tax-free motoring. It's in Band B, which either works out at the promised £20 next year or goes up to £40 after yesterday's announcement. I haven't worked it out yet. £9,495 gets you into a basic IQ, and that's the same sort of money as a FIAT 500 1.2 Lounge.
You don't get the FIAT's clever Microsoft Blue & Me hands-free mobile phone and computer. Nor its solid glass sunroof. But you do get a decent list of standard kit including aircon and alloys, and the fact you don't have to fork out Vehicle Excise Duty every year. Its chain-cam 3 cylinder engine thrums out a healthy 68PS, just one down on the little FIAT, so no perceptible loss there.
But where it kicks the FIAT 500 and the Smart ForTwo into touch is by offering an excellent CVT for another £1,000. This really is a select it and forget it transmission. No jerks. No lurches. Play the idiot and floor the throttle and, of course, the car takes a while to catch up with the engine revs. But drive it sensibly and it's the ideal box about town. Also making the IQ Multidrive an ideal choice for the disabled who, in the UK, are better placed to make use of small parking spaces. And there's room for a wheelchair in the back, though no chance of an electric footway-terrorising scooter.
But you won't be able to go to the 90PS 1.4 Yaris engined diesel until next summer at the earliest. Not much point anyway, in my opinion, because the last thing you need is a sports performance diesel city car that costs more to tax than a petrol version.
So did I like it? Would I want one? Do I recommend it? Well they all qualify for 100% first year capital allowance so if your company buys one for you it can claim the entire cost against one year's profits. That now only applies to the FIAT 500 diesel, and the C1 and the 107 and the Aygo.
And you can get four real people inside. The economy is outstanding. And, though it's a city car, it's very happy on motorways so you could drive it from Lands End to John O'Groats without pain.
Engines
| Engine | MPG | 0-62 | Top speed | CO2 |
| --- | --- | --- | --- | --- |
| 1.0 VVT-i | 59–66 mpg | 13.4–14.7 s | 93–106 mph | 99–113 g/km |
| 1.0 VVT-i automatic | 59–66 mpg | 13.1–15.5 s | 93–106 mph | 99–120 g/km |
| 1.33 VVT-i | 54 mpg | 11.8 s | 106 mph | 119 g/km |
| 1.33 VVT-i automatic | 54 mpg | 11.6 s | 106 mph | 120 g/km |
Buy a Toyota iQ from £6,000