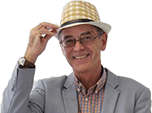 Toyota iQ (2008–2014)
Last updated 20 December 2018
Triumph of 4-seater packaging that still earned 5 NCAP stars. 99g/km so VED free. Better to drive than a Smart or a Fiat 500.
Quite wide for a city car. Not cheap. CVT auto over 100g/km.
Updated 20 December 2018
Report of alarm of Toyota IQ going off "for no reason."
Introduction
I-Cute doesn't quite ring true. Pretty, it isn't. This is a little car for the head, not the heart. A Fiat 500 is cute. A Hyundai i10 1.2 is a brilliant suburban buy. A Toyota iQ is probably the most sensible, practical city car on the planet.
In a length of less than 10 feet, it packs in five star NCAP crash safety, four adult size seats and a turning circle of just 3.9 metres.
Now ten feet is one foot longer than a Smart ForTwo, but the iQ is For Four, occasionally, when it needs to be, and two or three plus their clobber when it doesn't.
Toyota very wisely held the launch in Milan, which is infested with cars parked haphazardly anywhere the owners can squeeze them in. Unsurprisingly, a lot of these cars are Smart ForTwos that command a practical kind of urban chic. And there are growing numbers of Fiat 500s that are actually less practical and more expensive then the Pandas they are based on, but are bought on looks and looks alone.
Owners' reviews
Small, surprising practical, sad its out of production.
Great town car - a little go kart - looks are 'marmite'
Short wide car with great turning circle. Do not expect high mpg in real life driving. Some 2009 models have paint issues
Nippy but vibrates more than a magic wand!
Buy a Toyota iQ from £5,500