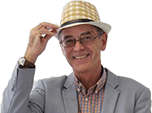 Toyota ES3 (2001–)
Model History
March 2001
Toyota's ES3 (Eco Spirit Cubic) prototype is probably the most efficient, environmentally friendly four-seater car yet built. With its aluminium and resin body the car weighs just 700kg and has a Cd value of 0.23.
Dimensions are: length 3,520mm; width 1,630mm; height 1,460mm. The engine is a turbocharged 1.4-litre direct-injection diesel engine combined with a continuously variable transmission (CVT).
The exhaust system includes a Diesel Particulate-NOx Reduction System and emissions conform to Euro IV for petrol engines. An idling stop mode automatically shuts off the engine when the vehicle is stopped, and regenerative braking technology is included to achieve higher efficiency. While the use of improved Toyota Super Olefin Polymer and biodegradable plastic greatly improve recyclability.
The key to the ES3's outstanding fuel economy of 104.6mpg (2.7 litres/100km) and CO2 emissions of 71g/km is a highly efficient powertrain, combined with a light and aerodynamic body.
The main powetrain is a 1.4-litre, direct-injection, common-rail diesel with variable geometry turbocharger and charge-air intercooler, mated to a continuously variable transmission. The common-rail direct injection system is electronically controlled to deliver reduced emissions and lower noise and vibration levels. A newly developed CVT, with a torque converter, contributes to ES3 fuel efficiency. It also helps keep emissions low and adds to the enjoyable driving performance.
A braking energy regenerating system is used to convert vehicle deceleration energy to electric energy for storage in a capacitor. The stored electric energy is used for auxiliary electric loads and for restarting the engine. This allows for reduced engine workload in generating the required volume of electricity, thus, providing further reduction in fuel consumption.
The ES3 is very aerodynamic with a target drag coefficient of Cd0.23, despite its length of only 3.52 metres. The front features an optimised cooling intake and a special bumper configuration that flows smoothly to the body side and bottom. The roofline flows gently downward to the rear, while the rear sides narrow, forming a sheer back. The floor height is raised to increase the amount of airflow under the car and the underfloor surfaces have been smoothed to increase airflow speed.
A raised rear floor provides great improvement of airflow convergence at the rear end of body. In addition, an optimally shaped rear under spoiler, bracket type door mirrors, flat wheel covers and the shape of the rocker covers all contribute to outstanding aerodynamics and exceptional stability at high speeds.