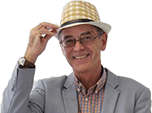 Toyota Corolla Altis (2002–2007)
What's good
Solid, undemanding and good looking.
What to watch out for
VVT-i engines can start to use up to a litre of oil every 600 miles after 40,000 miles.
All Toyota VVT-I 1.4, 1.6 & 1.8L engines (1zz 1.8, 3zz 1.6 & 4zz 1.4) made from 2000 to mid 2005 may suffer from excessive oil consumption of 1L/600miles. The cause was insufficient oil capacity, poor piston and piston ring design. This led to the oil-ways sludging up, eventually causing hardened oil around the rings to misshape the bores. The use of poor quality or overly thick oils (thicker than 5w30) increased the likelihood of the issues above occurring. The fix was re-designed pistons, rings and short block - some were replaced under warranty; after about July 2005 the fix was applied to new build Toyota cars.
Recalls
November 2004: 'Special service campaign' recall of Thai Altis models built December 2003 to July 2004 because they might leak some fuel when fully topped up due to a faulty tube at the top section of the tank.
Call
Send SMS
Add to Skype You'll need Skype Credit Free via Skype
We need your help with our latest Satisfaction Index, so that we can help others make a smarter car buying decision. What's it like to live with your car? Love it? Loath it? We want to know. Let us know about your car - it will only take a few minutes and you could be helping thousands of others.
Help us with the Honest John Satisfaction Index now