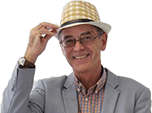 Toyota Corolla (1997–2002)
What's good
Seventh from top in 'R' reg J.D. Power Customer Satisfaction Survey.
S and T reg cars came not quite so good 18th in 2001 Top Gear / JD Power Customer Satisfaction Survey.
Came top in 2001 German ADAC reliability survey.
In June 2001 Toyota was rated by Motor Warranty Direct as Britain's 3rd most claim-free used marque.
Sixth most reliable car in 2001 Fleet News Survey of 620,000 fleet cars mostly under 3 years old.
BMW, Toyota and Ford jointly suffered the fewest breakdowns attended by German ADAC during 2001.
13th from top of 100 models for reliability in Auto Express 2002 survey.
10th from Top in 144 car 2002 JD Power / What Car? Customer Satisfaction Survey of V and W reg cars.
Toyota had fourth lowest average cost in warranty claims for cars up to 10 years old in 2002 Warranty Direct index.
Joint 2nd top make in 2002 'Which?' reliability survey cars 2000 - 2002; 3rd for cars 1997 - 1999.
Toyota generally 10th lowest average warranty repair costs in 2003 Warranty Direct Reliability index (index 74.95 v/s lowest 31.93) www.reliabilityindex.co.uk
1998-2000 had fewest breakdowns, problems and faults; 2001-2002 had average breakdowns, problems and faults in 2003 Which survey.
22nd from top car out of 137 in 2003 Top Gear survey.
2000-2002 Corolla most reliable car in 2007 Warranty Direct Reliability Survey with 3 faults per 100 cars.

Together with 2002 - 2007 Corolla, the most reliable 4 - 8 year old car based Warranty Direct claims statistics.
What to watch out for
1997-1999 1.3G6 6-speed manual with ABS is a bit of an oddity.
1.3 with 3-speed auto is fairly slow and can lead to worrying moments when overtaking (no 1.4 auto in the Y2K range).
Very 'Corolla'-like to drive, so expect bland efficiency rather than fun.
British-built Y2K models proving to be less reliable than predecessors with reports of front wheel bearing and ECU failures.
Complaints that instruments of Y2K restyle are difficult to read in daylight. 1.6s can suddenly start to suffer suffer high oil consumption.
Repaired accident damage (a surprisingly high proportion seem to be involved in minor 'dings'). Still a new car so to remain under warranty will have needed to be serviced on time by a Toyota dealer. VVT-i engines can start to use up to a litre of oil every 600 miles after 40,000 miles.

Vibration from engine compartment may be the plastic double skins of the inlet manifold sparating and rubbing against itself. Tends to happen after 6 - 7 years. Costs £300 to replace.
Recalls
20-5-2002: 6,600 Corollas recalled because bolts joining rear brake and hub assemblies may loosen, in extreme cases leading to the wheel falling off.
11-07-2002: 4,555 Corollas, VIN range SB1JM to SB1KZ recalled because some brake master cylinder reservoir cap air vents are blocked which can create a vacuum in the reservoir leading to increased pedal stroke. Reservoir caps to be replaced as necessary.
We need your help with our latest Satisfaction Index, so that we can help others make a smarter car buying decision. What's it like to live with your car? Love it? Loath it? We want to know. Let us know about your car - it will only take a few minutes and you could be helping thousands of others.
Help us with the Honest John Satisfaction Index now