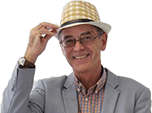 Toyota Avensis (1997–2002)
Last updated 26 March 2015
Reliable, well-built, undemanding family transport now at low prices. Economical engines.
For 'undemanding' read 'uninspiring' if you enjoy your driving. Some reports of gearbox and steering rack failures.
Updated 14 November 2012
Toyota GB registered recalls for certain Avensis and Corolla models (July 2001 to March 2009) and for Prius (July 2003 to April 2009) with the Vehicle and Operator Services Agency (VOSA). All models...
Introduction
Owners' reviews
A faithful, reliable friend for nine years
The best car I have ever owned - I'm 72.
Buy a Toyota Avensis from £9,280