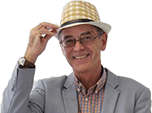 Toyota Corolla (2019–)
Last updated 21 March 2019
Far better to drive than the previous Auris. Comes with a 1.2 turbo petrol engine, a 1.8 hybrid and a new 180PS 2.0 litre hybrid system.
Diesels dropped completely.
Updated 30 November 2018
UK prices announced
Offered both with 1.2 petrol turbo engines and two different hybrid drivetrains. These are a revised 1.8-litre system and a new 180PS 2.0-litre version that's engineered for more power on demand,...
Introduction
Corolla is a name that across 11 previous generations garnered an enviable reputation for solidity, reliability and durability. But also a not-so-enviable fourth quality: pure monotony. That's why Toyota binned it back in 2006. Problem was, it turned out the Auris was just as boring.
And so we've come full circle, with Toyota reviving its world-beating nameplate, but hoping to build on it with a large helping of that hitherto elusive quality: personality. "No more boring cars," as Toyota boss Akio Toyoda recently demanded.
It's worked. Surprised? Us too. The Corolla is by some distance the most interesting family hatchback Toyota has made for the last two decades, at least, all the while being as sensible as can be in cost and practicality terms – the former especially so for company car drivers. It's not perfect, obviously, but we'll come back to that.
Firstly, this Corolla has two hybrid options to choose from: the standard 1.8-litre petrol electric that's already found in the Prius and CH-R, and a new 2.0-litre version with around 50 per cent more power and, therefore, a transformative dynamic effect. Is it a revolution? No. But it gives the Corolla genuine driver enjoyment in a way that the 1.8 simply doesn't.
There's a 115PS 1.2-litre petrol-only base model too, though we've not driven that one and it'll make up a fraction of sales. No diesel.
Based on a new chassis that's much stiffer than the Auris' before it, and sitting on sophisticated multi-link rear suspension, the Corolla is surprisingly convincing at the cornering thing – sharp initial turn in, lots of grip. But with that it also has beautifully judged ride quality (or so it appears for now - we've not driven it on the UK's generally poor tarmac yet), which simultaneously smothers the road while serving up a bit of feel through the tyres.
It's a little on the pricey side, as per most of what Toyota does, though it's very well equipped from the bottom of the range, with even base cars getting alloy wheels, climate control, a central touch screen, proper LED headlights and a full complement of safety features. Many of them, including automatic lane keeping, are optional from Ford, Volkswagen and Vauxhall, for example.
It could have been a less practical Prius, ultimately. Instead it's a hybrid that can be legitimately recommended – the 2.0-litre one, anyway – to someone who wants more than just low tax rates and fewer visits to the fuel station. It's solid, comfortable, good looking, practical enough and…quite unexpectedly…half decent to drive.