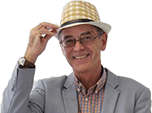 Tata Indica EV (2010–)
Model History
December 2010
The Tata Indica Vista EV, the electric car developed by Tata Motors' UK subsidiary, Tata Motors European Technical Centre (TMETC) engineers, is being readied for production at an assembly facility in the West Midlands, UK. Starting in December 2010, a limited number of Tata Vista EV vehicles will roll out of the UK assembly facility and will be supplied to selected customers, chosen from the public working in and around the West Midlands, for trial and technology evaluation purposes within the Technology Strategy Board (TSB) sponsored CABLED programme. By the end of the first quarter 2011, a total of 25 Vista EV vehicles will be supplied for the 12 month trials programme.
In a public announcement by the DfT/OLEV on 14 th December 2010, the Plug-In Car Grant scheme was detailed and vehicle manufacturers who qualified for the PICG scheme, including Tata Motors with the Indica Vista EV, showcased their vehicles. Under the scheme, qualifying manufacturers will receive a grant of 25% of the purchase price up to a maximum of £5000 (five thousand pounds) for each new vehicle sold between January 2010 and March 2012.
The Tata Motors Vista EV, a final production version of the Vista EVX which bagged two trophies in the November 2010 Royal Automobile Club's Brighton to London Future Car Challenge, is a fully-electric 4-seater family car with impressive performance characteristics such as 110 miles range and a top speed of 71 mph, making it ideal for city driving as well as commuting and motorway cruising, alongside conventionally powered vehicles.
The Tata Vista EV will be launched in the UK market, and other selected European markets, in early summer 2011 and will initially be available to fleet customers in limited numbers to develop a robust customer base and after-sales programme, in readiness for a more comprehensive launch in 2012.
With the market introduction of the Tata Indica Vista EV, Tata Motors continues its commitment to innovations in low carbon technologies. Investments in The Tata Motors European Technical Centre, the Centre of Excellence for Green Technologies, through collaborative research and internally funded programmes will bring forward the next generation of low carbon and sustainable vehicles.
Tata Motors is India's largest automobile company, with consolidated revenues of Rs. 92,519 crores ($ 20 billion) in 2009-10. Through subsidiaries and associate companies, Tata Motors has operations in the UK, South Korea, Thailand and Spain. Among them is Jaguar Land Rover, the business comprising the two iconic British brands. It also has an industrial joint venture with Fiat in India. With over 5.9 million Tata vehicles plying in India, Tata Motors is the country's market leader in commercial vehicles and among the top three in passenger vehicles. It is also the world's fourth largest truck manufacturer and the second largest bus manufacturer. Tata cars, buses and trucks are being marketed in several countries in Europe, Africa, the Middle East, South Asia, South East Asia and South America.

Tata Motors European Technical Centre plc (TMETC) was founded by Tata Motors Limited (TML) in September 2005 to provide state-of-the-art engineering competence to TML and to the global automotive engineering industry. TMETC's engineering team is based at the International Automotive Research Centre at the University of Warwick Campus, in Coventry, UK, with significant automotive engineering experience gained in Global Vehicle Manufacturers, Tier1 Suppliers and Engineering Consultancies.
The Tata Indica Vista EVX, a derivative from the production Vista EV, won the prizes of Most Economic Small Passenger EV and Most Economical and Environment Friendly Small Passer EV at the Inaugural RAC (Royal Automobile Club) Brighton to London Future Car Challenge on 6th November 2010. The Tata Indica Vista EVX competed alongside vehicles from BMW, Mitsubishi and SMART.