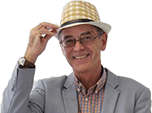 Suzuki SX4 S-Cross (2013–)
What's good
Good value for money.
Handles well.
Strong and economical 120PS 1.6 petrol engine.
Three ISOFIX child seat tethers across the back seat.
SZ4 is very well equipped.
What to watch out for
Very confusing history of automatic transmissions: CVT from 2013 to 2015; Dual Clutch Transmission from 2015 to 2016; then 6-speed torque converter from September 2016. DCT best avoided.
23-3-2014: Suzuki SX4 S-Cross design and build quality problems emerging. Report that rainwater or condensation sits on top the door sills when the car is left standing. One was delivered with the sills crudely repainted (a lot of 'inclusion') and the edge of one of the panels apparently not painted at all.
25-7-2014: Paint problems reported on March 2014 Suzuki SX4 S-Cross All Grip.
25-10-2014: It turned out that the Suzuki S-Cross buyer (23-3-2014 and 25-7-2014) had insisted that all transportation (and very temporary) body protection films be left on the car on delivery. The dealer acceded to this request but, after a short period, water and dirt built up underneath these protective films that gave the impression of corrosion. The S-Cross buyer also complained of excessive water ingress onto the sill after heavy rain. The inner door plastic membrane has now been replaced which has cured this. As a goodwill gesture, Suzuki offered sill protection covers due to scuffing from the buyer's shoes.
6-11-2015: Parking brake of Suzuki SX4 S-Cross SZ5 DDIS ALLGRIP temporarily failed on a slope. Owner had not left car in gear or with its wheels turned towards the kerb. Further complaint of satnav sometimes losing its programmed route.
26-7-2016: Report of new battery needed for 2014 Suzui SX4 S-Cross 1.6 diesel in November 2015. This failed in May 2016, dropping acid onto the clutch slave cylinder pipe leaving the driver with no clutch control. Car repaired under warranty.
22-12-2017: Alternator belt tensioner failed on 2016 Suzuki SX4 S-Cross 1.6 Multijet diesel. It then wrapped itself around the unprotected lower timing belt pulley and took the timing belt off. Dealer had told owner to drive the car to the dealership so is 100% liable, probably for a new engine.
25-10-2018: Owner quoted £1,400 for 5-year 62,000 mile service on 2014 Suzuki S-Cross diesel that has done 30,000 miles.
6-11-2018:
Report of problem with transmission of 2016 Suzuki S-Cross Allgrip twin clutch (TCSS) auto bought from Honda dealer un February 2018. It developed a gearbox fault shortly after and owner put it into (Cirencester) Suzuki garage for repair under manufacture warranty. They had it for 4 months, tried various things but to no avail. They've now given it to a Swindon Suzuki garage for them to take a look. Meanwhile, owner has had 6 courtesy cars.
26-1-2019:
Report of rear axle of June 2018 Suzuki SX4 S Cross 1.4 Boosterjet 140 Allgrip Auto SZ5 found to be out of alignment at 9,500 mile service. Dealer immediately offered to order replacement parts and fit a new pair of rear tyres at 25% of cost.
16-6-2019:
Report of judder from clutch pack of 2015 Suzuki S-Cross DDIs DCT at 32k miles. Even though car was under Suzuki used car warranty, the terms demand a £500 examination before any claims will be considered and the warranty does not cover the DCT clutch pack.
5-8-2019:
Report of opening panoramic sunroof of 52k miles 2014 Suzuki S-Cross AllGrip dropping on the passenger side, allowing air noise and bits into the car. Local Suzuki dealer inspected and managed to close it properly but told owne that car needed a replacement panoramic sunroof as a part has bent at a cost of £1900.
Recalls
20-2-2017: Report that Suzuki Vitaras, S-Cross and Swifts built in Hungary are being recalled for rear axle problem. Alert number: A12/0399/16. Countries affected so far: Greece, Croatia, Denmark, Hungary, Malta, Norway, Slovakia, Slovenia, Spain, Sweden, The Netherlands. Alert notice (No.A12/0399/16), can be found at http://car-recalls.eu/?listing_type=suzuki-vitara-2015/ Name: Vitara, SX4, S-Cross, and Swift Type/number of model: Models APK Vitara, AKK SX4 S-Cross and AZG Swift Batch number/Barcode: The recall concerns vehicles produced from 29 October 2015 to 17 December 2015 Risk description: The abrasion coefficient modification coating may not been have been applied on the rear axle bolts during the manufacturing of the bolts. The bolts might consequently loosen, come off or break. If this happens, the vehicle could become impossible to drive. Measures taken by economic operators: Recall of the product from end users (By Distributor)
We need your help with our latest Satisfaction Index, so that we can help others make a smarter car buying decision. What's it like to live with your car? Love it? Loath it? We want to know. Let us know about your car - it will only take a few minutes and you could be helping thousands of others.
Help us with the Honest John Satisfaction Index now