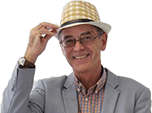 Suzuki Grand Vitara 3dr (2005–2014)
Last updated 17 May 2017
Cute looking, like old model SWB RAV-4. Useful low, flat luggage area with side opening door.
A bit cruder to drive than RAV-4, yet still a vast improvement on old Vitara. No spare wheel on back from July 2010 to December 2012. Production ended June 2014.
Updated 9 July 2016
2007 Suzuki Grand Vitara (no mention petrol or diesel) used 5 litres of oil between 79,000 miles and 84,000 miles. Reason could be failure of rear crankshaft main seal.
Introduction
It may not go down well with everyone, but I really like the styling of the 3-door Vitara. The car is about as close as it possibly could be to the old 3-door RAV-4 without infringing some sort of artistic copyright. And, since you can't buy a new 3-door RAV-4 any more I can see woman buyers flocking to a Suzuki dealer near them.