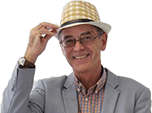 Suzuki Alto (2003–2008)
Last updated 2 December 2015
Very cheap, reliable, undemanding and reasonably roomy.
Indian build not quite up to Japanese or Euro standards. Can rust out after just six years.
Updated 28 December 2012
Suzuki Alto 1997 - 2006: 3rd least likely car built 1997-2009 to suffer expensive problems according to Warranty Direct December 2012 Reliability Index , with an index of just 9.
Introduction