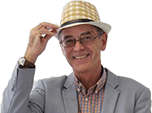 Suzuki A-Star (2008–2008)
Model History
January 2008
New C1/107/Aygo competitor likely to become production reality shown at New Delhi Auto Expo January 2008
A-segment five-door hatchback with all new Euro 5-compliant 1.0-litre aluminium petrol engine with CO2 emissions lower than those of European competitors (target: lower than 109g/km). To offer sporty and exciting performance with outstanding fuel economy. Became the 2009 Suzuki Alto.
Suzuki partnered with the Government of India to establish Maruti Udyog Limited (now named Maruti Suzuki India Limited, and an SMC subsidiary) whose Gurgaon plant began producing cars in December 1983.
A-Star will be manufactured at Maruti Suzuki India's Manesar plant, and will be marketed mainly in Europe and other countries including India. Production is scheduled to start in October 2008.
The new 1.0-litre aluminium engine will be produced by Maruti Suzuki India, and a manual transmission for it will be manufactured by Suzuki Powertrain India, another SMC subsidiary that's based beside Maruti Suzuki India's Manesar plant.
Given the importance of India to the Suzuki world strategy, the Corporation is investing substantially in Maruti Suzuki between 2007-2009. It plans to expand production capacity to 960,000 units per year by March 2010.
Concept A-Star is the first concept car in which designers from Maruti Suzuki India's research and development division have been involved from the initial stage of its styling. As such it is an excellent showcase of Maruti Suzuki India's capabilities.