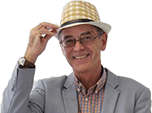 Subaru HM-01 (2001–)
Model History
Based on the Japanese market Pleo microcar, the HM-01 had a 658cc four cylinder petrol engine driving the front wheels via a CVT transmission. But its rear wheels are driven by a 42 volt electric motor. The speed at which the front and rear wheels are driven is synchronized electronically. When the car is cruising on the over-run, the momentum of the rear wheels is converted into electric power by a high power 3kW alternator in the rear drive unit and re-charges the batteries.
Length is 3,425mm; width: 1,425mm; height: 1,475mm.
Engine power is 45bhp at 6,000rpm and 43 lb ft (58Nm) torque at 5,200rpm. The operating voltage of the rear drive is 42 volts; maximum torque 106 lb ft (144Nm); maximum power output 5kW (6.7bhp).