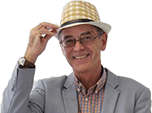 SsangYong Korando (1997–1999)
Model History
January 1997
Short wheelbase two door 4x4 estate, combining the looks of the Jeep CJ5 and the old Toyota Land Cruiser.
14' 3" long by 6' 1" wide, weighs 1,810kg and pulls 2,800kg.
MB design 5 cylinder 2,874cc diesel developing 96bhp or 2,293cc 138bhp four cylinder petrol.
5-speed manual or option of 4 speed autobox on 2.3 petrol. High and low ranges on both.
Production ended March 1999. Then Daewoo took over, building the 138bhp 2.3 petrol and dropping the non turbo in favour of the 118bhp 2.9 turbodiesel from the Musso. Still listed in June 2002.
Nothing special at all to drive, but a usefully high towing weight for hard work.