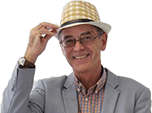 Spyker C8 Spyder, Laviolette, Double 12 (2000–)
Last updated 26 March 2015
Stunning looks, exquisite detailing, bespoke specification and searing performance.
Standard C8 leaves you exposed to the elements.
Updated 1 March 2011
Zeewolde, The Netherlands – Spyker's presence at the 81 st Geneva International Motor Show comes as the brand is about to enter a new era. Soon to return to independent, private ownership,...