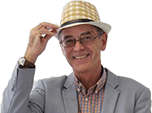 Skoda VisionC (2014–)
Last updated 26 August 2016
Sleek four-door coupe. Will make it into production eventually. Styling will influence future Skoda design.
Not expected until 2016 by the earliest.
Updated 4 March 2014
Skoda VisionC unveiled
The VisionC is a five-door coupe with expressive styling and dynamic elegance. Its design language is a striking development of the new design line adopted three years ago. In addition to its sophisticated...
Introduction
The Skoda VisionC is a sleek four-door coupe cast in the mould of the Mercedes-Benz CLA and a clear indication that Skoda intends to spruce-up its range in the future, with a more striking design.
Sitting between the Octavia and the Superb in the Skoda range, the production version of the VisionC is expected to make it to the UK in 2016, with prices starting around £17,000. The brand has built up a reputation for quality and value for money and it's now aiming to add a bit more style in the mix. The concept is still recognisably a Skoda but has a more aggressive look with narrow angular headlights, imposing grille and a strong line down the flanks.
Power will come from an all-new 1.4-litre engine, which will run on petrol or natural gas and return a claimed 72mpg. Emissions will be low with 91g/km of CO2, which means the VisionC will be eligible for free road tax. Industry insiders tell us more engines will be added to the VisionC before its launch and expect to see a standard 1.4 TSI and 2.0 TDI. There will also be a turbocharged 2.0 TSI vRS edition, but this is not expected until 2017 at the very earliest. 
Skoda has already started work on the design of the next generation Superb which is due in 2016. The manufacturer says it will be a 'revelation' in terms of style so it would no surprise to see elements of the VisionC in the final design.