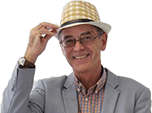 Skoda Felicia (1995–2000)
Last updated 28 May 2015
Reasonably well built and practical. Owners love them.
Diesel feels nose heavy on standard tyres. Won't appeal to the image-conscious. Pop-up sunroof can leak.
Updated 1 August 1995
Felicia pickup (type 796, 797) went into production in August 1995. This offered a loading area of 2015 cm2 and a higher carrying weight (605 kg), due to stiffer springs and a solid rear axle. ...
Introduction