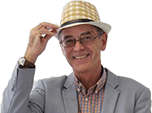 SEAT Toledo (1999–2004)
Last updated 4 March 2016
Comfortable, well-built and good-looking family saloon. Sportier than an Octavia and better to drive than a Golf IV.
Narrow opening for the boot. Some engine problems.
Updated 12 November 2012
Cure for door leaks: L eaks of this nature are a known difficulty with the Toledo and Leon. The cause in my case was not the plastic membrane inside the doors, but the seal between the door and the...
Introduction