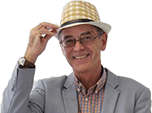 SEAT Leon SC (2013–2018)
Model History
March 2013
Leon SC makes its debut
Redesigned from the A-pillars back, the Leon SC is much more than simply a three-door version of the five-door Leon hatchback. With a more steeply raked rear screen, a lower roofline, broad rear shoulders including sharp blisters over the wheel arches, and a new profile for the rear three-quarter windows, the Leon SC truly has the look of a true coupé.
However, it remains practical, with the same 380-litre boot capacity as the five-door Leon and decent front- and rear headroom. As with the five-door version, the new Leon SC is built at Martorell (Barcelona) using VAG's MQB front subframe. Compared to the five-door version, the Leon SC has a 35mm shorter wheelbase.
The use of advanced materials in production makes the Leon SC the lightest vehicle in its class - it is 110 kg lighter than the second-generation Leon, and 20 kg lighter than the five-door new Leon - providing improved handling and efficiency.
Like the five-door version, the Leon SC is equipped with engines ranging from 105 PS to 184 PS; from launch the Leon SC will feature the same engine and trim range as the five-door, including the 1.6 TDI 105 PS with just 99 g/km CO2, and later in the year, the rapid-yet-frugal 2.0 TDI 184 PS FR. Engine range includes 140PS 1.4TSI with cylinder cut-off for economy. This engine is 1,395cc, develops 140PS at 4,500-6,000rpm and 250Nm torque from 1,500-3,500rpm.
UK deliveries of new Leon SC from July 2013, with order books open in April 2013. Starting at £15,370, the full price list of the Leon SC is as follows:
Model

PS

CO2

VED

Avg.
mpg

OTR
Price

1.2

TSI

105

114

C

57.6

£15,370

1.6

TDI

105

99

A

74.3

£17,070

SE

1.2

TSI

105

114

C

57.6

£16,490

SE

1.2

TSI DSG

105

112

C

58.9

£17,740

SE

1.4

TSI

140

119

C

54.3

£17,540

SE

1.6

TDI

105

99

A

74.3

£18,190

SE

1.6

TDI DSG

105

102

B

72.4

£19,440

SE

2.0

TDI

150

106

B

68.9

£19,540

SE

2.0

TDI DSG

150

117

C

64.2

£20,790

FR

1.4

TSI

140

119

C

54.3

£19,085

FR

1.8

TSI

180

137

E

47.1

£20,290

FR

1.8

TSI DSG

180

132

E

49.6

£21,540

FR

2.0

TDI

150

106

B

68.9

£21,085

FR

2.0

TDI DSG

150

117

C

64.2

£22,335
June 2013
SEAT Leon FR 2.0 TDI announced
Combining 184PS, 380Nm torque and a claimed 67.3mpg combined with CO2 emissions of 109 g/km. The 2.0-litre TDI engine features direct injection and EcomotiveStart/Stop Technology as standard. Six-speed manual gearbox only, the Leon FR 2.0 TDI 184 PS costs from just £22,075.
All Leon FRs includes LED tail lights, 17-inch alloy wheels, FR-specific front- and rear bumpers, dark tinted windows, twin chrome exhaust pipes, sports suspension (lowered by 15 mm from standard), dual-zone climate control, front sports seats, SEAT Easy Connect media system including full colour touch screen interface, Bluetooth audio streaming and eight speakers, and SEAT Drive Profile. By altering the throttle management, steering feel and gearbox settings (in DSG-equipped cars) between three modes, SEAT Drive Profile allows significant alteration of the feel of the driving experience.
Priced at £22,075 for the three-door SC, and £22,375 for the five-door version, first customer deliveries of the SEAT Leon FR 2.0 TDI 184 PS are expected during September 2013.
October 2013
SEAT opened order books for Leon Ecomotive T
he Leon Ecomotive is available in all three body styles (SC, five-door and ST) and is priced from £19,360 RRP OTR for the 3-door Leon SC Ecomotive, but all three versions return the same 85.6 mpg combined fuel consumption in the EC lab tests. The 87g/km CO2 figure puts the car into VED Band A, so the tax disc costs nothing.
Power comes from a 1.6-litre TDI diesel engine, mated to a six-speed manual gearbox whose ratios are spaced for optimum efficiency; the transmission is a fundamental difference between the Leon Ecomotive and the standard Leon 1.6 TDI, which itself emits a very modest 99g/km, equipped with a five-speed manual gearbox.
Other changes over the standard Leon 1.6 TDI include a higher engine output, up from 105PS to 110PS, and the fitment of low rolling resistance tyres. To improve aerodynamic performance there's a body package comprising rear and side spoilers, and the suspension is lowered by 15 mm, while the radiator grille is unique to the Ecomotive. These changes help the Leon Ecomotive travel 11.3 miles further per gallon of fuel than the standard Leon 1.6 TDI, according to their respective combined consumption ratings.
The Leon Ecomotive comes as standard with 16-inch alloy wheels, front fog lights with cornering function, cruise control, a leather steering wheel and gear knob, air conditioning, electric windows all around (aside from SC versions), Bluetooth hands-free phone system, SEAT Easy Connect multimedia system, and a front armrest/storage box; the Leon Ecomotive is based on SE specification.
First deliveries of the Leon Ecomotive from January 2014, priced at £19,360 for the SC, £19,660 for the five-door and £20,485 for the ST.
January 2016
CO2 emission changes for SEAT Leon SC
SE 1.6 TDI 99g/km and 74.3mpg (revised to 102g/km and 70.6mpg, VED +£20, BIK +1%)
SE 1.6 TDI Auto 99g/km and 74.3mpg (revised to 101g/km and 72.4mpg, VED +£20, BIK +1%)
FR 1.4 EcoTSI 110g/km and 60.1mpg (revised to 114g/km and 57.6mpg, VED +£10, BIK +1%)
FR 1.4 EcoTSI Auto 109g/km and 60.1mpg (revised to 115g/km and 57.6mpg, VED +£10, BIK +2%)
FR 1.8 EcoTSI Auto 129g/km and 49.6mpg (revised to 134g/km and 48.7mpg, VED +£20, BIK +1%)
FR 2.0 TDI 150 108g/km and 67.3mpg (revised to 112g/km and 64.2mpg, VED +£10, BIK +1%)
FR 2.0 TDI 184 113g/km and 65.7mpg (revised to 118g/km and 62.8mpg, VED +£0, BIK +1%)