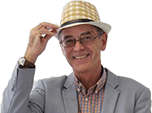 SEAT Leon SC (2013–)
Last updated 11 May 2017
What's good
Great chassis that's comfortable but rewards quicker driving.
Very sharp styling but without being fussy or overbearing.
Plenty of kit, and FR models especially have a good price/equipment balance.
Strong, wide-ranging engine choice with a few corkers - like the 1.4-litre TSI.
Full-LED headlights and one of the best multimedia systems on the market.
Spacious cabin and a big boot.
Near enough Golf quality but significantly cheaper.
What to watch out for
Doesn't have quite the refinement of a Volkswagen Golf.
Some of the lower level plastics feel cheap.
Boot is big by volume but loading is awkward because the floor is set low.
1.6-litre TDI engine is a little noisy.
Less powerful models have less sophisticated rear suspension.
Cupra 290 model arguably too discrete for a £30,000-plus hot hatch.
11-1-2013: Warranty on DSG 7 speed dry clutch DQ200 gearbox extended to 5 years or 150,000 kilometres in Russia and China.
Recalls
4-11-2015: EA288 1.8 TFSI and 2.0 TFSI engines recalled in USA because the rear camshaft lobe is prone to unexpectedly shear off from the shaft. The failure causes reduced engine power and loss of vacuum pump power, cutting vacuum supply to the brake booster and eventually resulting in increased braking effort."A reduction in engine power and/or increased need for braking effort after vacuum reserve has been depleted while driving can increase the risk of a crash," a statement cautions. The campaign affects approximately 92,000 vehicles including the 2015-2016 Beetle, Beetle Convertible, Golf, Golf GTI, Golf SportWagen, Jetta and Passat. In notifying the National Highway Traffic Safety Administration, VAG stated that the root cause of the camshaft failures has not been fully understood. The company is still continuing an in-depth failure analysis and development of a repair solution, however a fix may not be ready until the end of the first quarter of 2016.