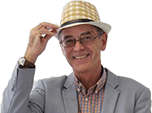 SEAT Leon (1999–2005)
What's good
5 Stars for 20VT and Cupra.
Best looking, best handling car on Golf IV floorpan, with 35mpg economy potential.
Joint second top of 2002 Which reliability survey; came out 99% fault free; 67 cars surveyed.
Joint 3rd top make in 2002 'Which?' reliability survey cars 2000 - 2002.
Servicing costs quite low at circa £150 inc for 10k, and 20k services, then £190 using Valvoline synthetic oil for a 30k service which included a change of brake fluid, and that's for a 20VT.
SEAT generally 2nd lowest average warranty repair costs in 2003 Warranty Direct Reliability index (index 39.83 v/s lowest 31.93.
Average for breakdowns, problems and faults and rated 'Worth Considering' in 2003 Which survey.
SEAT 5th top top of Reliability Index for 2004 combining very average cost of repair of £328.32 with 22.69 failures per 100 Warranty Direct policies.
Leon model 10th from top in 2006 Index www.reliabilityindex.co.uk
9-5-2016: Report of 200,000 miles with very little trouble from 2001 SEAT Leon Cupra R.
What to watch out for
Original batch of 20VT Sports did not come with ESP or 6-disc CD player (but did come with TCS). 4 wheel drive version driven in Spain but not available with RHD.
Original 20VT 180s were under-braked for the performance and not braked enough for track-days.

Only 88% of cars up to 2 years old breakdown-free over previous 12 months in 2004 Which? survey.
Under engine trays of 1.9TDIs are vulnerable to being scraped off on speed cushions.
On the first cars, drain holes in door bottoms could get blocked with wax and water can leak into the car between the inside door structure and the black ancilliaries panel. These panels needed to be removed and properly resealed or damp will make a real mess of the driver's footwell.

Vent into car via plenum chamber may also not be properly sealed. Cabin leaks can be caused by misalighned water shield cover over the pollen filter (very fiddly to replace).

Seals around the rear lamp clusters can also let in water. And tube can come of rear screen washer, depositing washer fluid in boot. (Leaks seem to have been sorted under warranty and by 2000X reg anyway.)

Horns fill with water and fail. Answer is to refit the horn facing backwards so the trumpet does not admit water.

Like Golf IV, plastic covering door grabs peels off and looks awful.

Two complaints of ECU failures on 20VTs, both replaced under warranty.

One complaint of faulty temperature sender in 110TDI sending wrong message to ECU leading to increased fuelling and poor mpg. Leon TDI 110s could also suffer same ECU problem as Golf Mk IV TDI 110. VAG acknowledges a fault with the ECU (038 906 018 BM) and specifies an upgraded unit (038 906 018 GQ) at £695.00 + VAT. According to VAG technical, this problem will eventually occur with all ECUs of this part number, so a second hand part may only be only a short term cure.

One complaint of badly misaligned suspension on delivery.

Complaints of intermittent loss of power on 105bhp 1.6 16v, apparently due to a softwar glitch.

Complaint of wrong, much higher final drive ratio in one 2002MY Leon 20VT, which blunted its performance especially in 6th.

1.8 20v engines can snap their timing belts at 70,000 - 80,000 miles and the extensive damage this causes is not repairable. The car will need a replacement engine. 1.8 20v timing belt drives waterpump and belts are difficult to replace on transverse engines. All engines need new timing belts, tensioners, pulleys and 20VTs also need waterpumps every 4 years or 60,000 miles whichever comes first.

1.8 20Vs also suffering problems with air mass sensors which cost around £200 to replace.

All 1.8 20V turbos built from around August 2001 to October 2002 can suffer from failure of one or more of the four ignition coils, which led to a dispute butween VAG and a supplier and a severe shortage of coils from November 2002 to January 2003.

The colour, 'Extreme Blue' scratches and chips easily.

6 speed manual transmissions on 20VTs and Cupras starting to fail by 2007.

Failed Dump Valves - symptom is normally a funny squeak on gear change rather than normal air sound, plus flat spots.
Clutch problems - On TDi models 6 speed develops clunky change from 1at to 2nd when cold. Best to go straight from 1st to 3rd until warm.

Intermittent power loss on TDI 90s and 110s may be due to one of the following:- sticking turbo due to dirty oil; dirty or faulty mass airflow sensor; exhaust gas recircularion solenoid valve sticking open; wastegate valve actuator rod sticking; faulty throttle switches; faulty temperature sensor; loose or leaking brake servo pipe or turbo boost pipe from fuel pump to turbo; faulty ECU.

1.4 16v and 1.6 16v engines have plastic timing belt tensioner rollers which can shatter after about 40,000 miles. These are now failing regularly, though fortunately the belts are rarely flung off when this happens. Manual transmissions of 1.4s and 1.6s prone to failure due to corrosion and cracking of the casing.

If red warning light comes on in very cold weather on start up to say Engine Overheating, it isn't. It's a faulty sensor. Car needs new expansion tank at £9 + 10 minutes to fit. Switching engine off and then on sometimes cures it

VAG ABS fault has spread to Leons and Toledos.
VAG diesels will run to starship mileages if you buy the right one and maintain it properly. Doing both of these things is not as easy as it might seem. The pre-PD diesels were reliable but are all getting too old now. The economy was excellent but they lack the power of the PD units.
The best PD units are mid-period 1.9s with solenoid injectors. Avoid the later piezo injector engines and avoid the 2.0 PD at all costs because of the likelihood of oil pump drive failure - especially in N-S installations. The earliest PD engines had a rather complex and flaky fuel cooling system which is also better avoided.
The best vintage PD is probably an '04 1.9 130 (AWX) - the 150 HP units are not as reliable and don't actually go much better.
All PD engines require oil to VAG spec. 505.01 (fixed servicing) or 507.00 (variable). Camshaft wear will be the result of variations from this spec. - although the fully-synth 507.00 is fine for both, but a little more expensive. There is a general consensus, which I share, that variable servicing is not good for engine wear unless operated under the most favourable conditions - which few are.
The latest CR engines run very nicely and are smoother than the PDs (but without the "shove") but I am beginning to hear of far too many (piezo again) injector failures and HP pump failures. Best avoided for now unless under warranty. The beauty of the PD system is that the highly stressed pump plunger followers are oil rather than fuel lubricated. It makes a considerable difference.
Brakes on early 20VTs and Cupras on 16" wheels were not good enough for track days. Later Cupra R has bigger front brakes but needs 18" wheels to fit the bigger front brakes inside.
12-11-2012: Cure for door leaks: Leaks of this nature are a known difficulty with the Toledo and Leon. The cause in my case was not the plastic membrane inside the doors, but the seal between the door and the inner metal skin (which carries the electric winder motor etc.). This seal is a bit like a draught excluder, and over time either loses its elasticity or generally decays to become non watertight. To cure the leak, remove the inner door trim, remove all of the bolts holding the inner skin to the main door frame except those bolts along the top of the inner skin, which should only be loosened. This should enable the bottom of the inner skin to be lifted away from the door frame far enough that an ordinary sealant gun can be used to apply a bead of sealant between the two mating surfaces, and bolting the skin up tight again should cure the leak, but remember also to make sure that the drain holes in the bottom of the door are clear. Removal of the interior trim is tedious.
16-7-2013:
Problems with cooling fan motors not operating on the 1.8T engine can be caused by excess moisture building under the fuse box on the battery, causing it to short due to corrosion. Reader advice is to replace fuse box and spray liberally with WD40. The diagnostics will not pick this up since no sensors are involved.
15-12-2013:
Standard VAG problem of moisture ingress to locking and windows ECU inside drivers door affects Leons and is the reason why all four windows may go down in the middle of the night.
6-8-2015:
Minor electrical gremlins can develop such as the fuel/trip computer and in one case kn a 2001 Leon the radio reads phone on the display and the music whether a cd or radio cuts on and off fades and comes back.
Recalls
28-2-2001: Build 1/10/2000 - 30/11/2000 Passenger airbag may not inflate correctly due to leak in pressure reservoir of gas generator. Passenger airbags to be replaced.
2001: On LHD 20VT4s (four wheel drive) built up to March 2000, the bottom rear hub carrier ball joint can corrode and seize, leading to the lower suspension arms snapping at the hub ends. (No 20VT4s officially imported.)
23-5-2002: 1,407 Leons recalled because electrical fault in ABS ECU could cause overheating, possibly even leading to fire damage. Ibiza, Cordoba, Leon, Toledo recall March 2005: "The brake vacuum pipes may leak due to a production fault. If the pipe leaks, the brake servo loses it's function. Without the servo assistance a lot more force must be used on the pedal. But this will not lead to a total failuire of the braking system." FoC examination and if necessary replacement - about an hour
We need your help with our latest Satisfaction Index, so that we can help others make a smarter car buying decision. What's it like to live with your car? Love it? Loath it? We want to know. Let us know about your car - it will only take a few minutes and you could be helping thousands of others.
Help us with the Honest John Satisfaction Index now