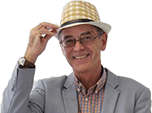 Saab 9-4X (2011–)
Model History
October 2010
The new SAAB 9-4X brings unique Saab design and engineering values to the growing mid-size crossover segment. With distinctive Scandinavian and aircraft-inspired looks, it also offers car-like handling and ride characteristics that challenge class benchmarks.
Making its world premiere at next month's Los Angeles Auto Show, the 9-4X expands Saab's product portfolio to three car lines and will provide a fresh, alternative choice for independently-minded crossover buyers. It is an important next-step in the Swedish brand's renaissance as an independent premium car manufacturer.
Muscular and sporty to drive, the 9-4X is aligned in looks and size between the 9-3X and new 9-5 saloon. Outside and inside, it communicates its' Saab identity with clean, uncluttered design and signature motifs, such as its wraparound-effect windshield, ice block lighting theme, driver-focused cockpit and flexible cargo handling.
In true Saab tradition, the 9-4X delivers on its sporty persona. It is configured around a unique, purpose-designed crossover body structure, which has been key to delivering its exceptional handling and ride properties. Car-like driving dynamics are supported by Saab's advanced all-wheel-drive system, XWD, and DriveSense adaptive chassis control.
Under the bonnet nestles a compact and efficient V6 turbocharged engine. The 300 hp, 2.8-litre twin-scroll turbocharging engine is mated to six-speed automatic transmissions under adaptive electronic control.
The 9-4X goes on sale in North America in May next year, with sales in Europe and other global markets due to begin from August. UK sales start late in 2011.
The 9-4X cuts a broad and powerful stance, with clean, uncluttered lines that echo Saab's Scandinavian design ethos. Its distinctive face, in common with the new 9-5 saloon, draws inspiration from the award-winning Aero X concept car, with a deep, three-port grille and 'ice-block'-effect lighting themes.
Disguised windshield and door pillars create Saab's signature wraparound-effect, the single glasshouse graphic emphasizing the brand's traditional 'cockpit' look. Other exterior Saab identifiers include the shaping of the headlamps, a 'hockey stick' waistline and strong C-pillars complemented by a wraparound-effect rear screen.
The roofline is visually lowered and extended by a rear spoiler integrated in to the tailgate. At the rear, the lighting carries forward a signature introduced by the new 9-5 saloon. An 'ice-block' bar lit by LEDs extends across the lower tailgate and wraps around the light units. Twin rhomboid-shaped exhaust tailpipes are also neatly integrated into the lower bumper molding.
Overall, the 9-4X's bodywork is noticeably free from unnecessary decoration or trim. A dark protective appliqué is applied to the lower body, but there are no wheel-arch claddings or protective body panels.
The spacious cabin provides comfortable accommodation for up to five adults and is defined by Saab's signature driver-focused cockpit layout. The centre console, centre stack and main instrument display are presented within a single form that sweeps up around the driver and is finished with a fibre-effect carbon trim.
Other subtle references to Saab's aviation heritage include a selectable, aircraft attitude-style speed read-out, green illumination for the needles of the three main dials and traditional Saab 'joystick' adjusters for the mesh-style air vents. The ignition – a start/stop button – is, of course, located between the front seats in true Saab tradition, adjacent to the shift lever.
Large, supportive seats include a standard eight-way electrical adjustment for the driver and front passenger. Rear passengers enjoy particularly roomy accommodation as rear space is not compromised by the presence of a third row of seats. They also benefit from an independent three-way manual adjustment of the rake of each 60/40 fold seatback.
Ample onboard storage includes double-decked pockets in all doors, a two-tier front glovebox and a deep bin in the centre console with 12-volt, USB and AUX connections. Rear passengers have additional storage in the rear face of the centre console and the centre armrest.
Infotainment includes a 10-speaker Bose system with 5.1 surround sound and an eight-inch touchscreen, hard disk-based navigation system includes a bird's eye map view and 10 GB storage for music files. Communication on the move is supported by an integrated Bluetooth hands-free phone system, which functions via voice command and steering wheel controls, as well as via the infotainment panel.
In the rear, passengers can select their own onboard audio/visual entertainment through an optional dedicated unit in the back of the centre console. This has a video AUX input and two eight-inch screens in the rear face of the front seatbacks.
The boot of the 9-4X is optimized for space and ease of use. The 60/40 split seatbacks fold down in a single movement without having to move the seat cushions or remove the retractable head restraints, providing a completely flat cargo deck.
The front section of the boot floor is hinged and can be opened via an aircraft-shaped handle to reveal additional under floor storage. Floor space can be tailored as required by an optional, U-shaped track with a telescopic cargo dividing rail, which can be moved to any position to keep items in place.
For additional convenience the tailgate is available with a remotely controlled, hydraulically powered operation. It can open fully, or to a lower programmable position if there is restricted clearance overhead, such as in the garage.
The Saab 9-4X brings car-like handling and ride qualities to the crossover segment. Extensive development testing alongside competitor vehicles shows the 9-4X has a level of dynamic performance – in ride refinement as well as handling - that challenges the very best in its class.
Key to such excellent driving qualities is a unique body structure, purpose-designed for a crossover application and free from compromises through adapting an existing saloon or estate format.
Advanced driving technologies include Saab XWD, the sophisticated all-wheel-drive system, which infinitely varies drive torque between the front and rear axles. This pre-emptive, lightweight and fast-acting system offers optimised grip in all conditions, dry or wet, smooth or loose, on road or off-road. It is combined with an electronically-controlled rear limited-slip differential (eLSD) which can transfer up to 50% of rear torque between the rear wheels, diverting torque to the wheel with more grip.
Saab DriveSense offers an adaptive chassis function which uses real time damping control to help the 9-4X react to how it is being driven and to changing road conditions. In addition to the default 'Intelligent' setting, the driver can select 'Comfort' and 'Sport' modes. An 'Eco' mode, activated via a separate button, also re-maps the throttle pedal and gearshifting patterns for optimal fuel economy.
Other driving aids include variable effort steering, a function of Saab DriveSense, and standard bi-xenon adaptive lighting, which provides better illumination of upcoming bends by linking the direction of the headlamp beam to the steering angle.
The Saab 9-4X is offered with an efficient all-aluminum V6 engine with a six-speed automatic transmission and Saab XWD. The light and compact, 24-valve engine feature variable valve timing on both inlet and exhaust sides, and boasts a power rating typical of a larger displacement engine.
The 2.8-litre turbo engine packs 300 hp (224 kW) and generates an impressive 400 Nm spread of torque between 2,000 and 5,000 rpm. It delivers zero to 62mph acceleration in 8.3 seconds. Fuel consumption figures are still being finalised and will be published closer to launch.
Leading safety performance
Excellent safety complements strong performance, and the 9-4X benefits from more than 50 years of Saab experience in working with occupant protection. Saab crash testing and computer simulations are based on what happens in real collisions, on real roads. Many in-house tests developed by Saab are over and above those legally required or carried out by consumer test organizations.
The success of Saab's work is reflected in surveys of real-life collisions by the US Highway Loss Data Institute (HLDI) and the Swedish Folksam insurance company, where Saab cars have consistently scored well, several times being ranked best in their segment. All current Saab models are maximum 5-star performers in EuroNCAP crash safety tests.
The Saab 9-4X is powered by a compact six-cylinder engine, featuring advanced technologies that deliver power ratings typical of larger displacement engines, but with better fuel economy and lower emissions.
The turbocharged, 2.8-litre V6 with 300 hp – as used in the new 9-5 saloon – is transversely-mounted and mated to a six-speed automatic transmission with Saab XWD.
The engine features electronic management, electronic throttle control, direct ignition and four valves per cylinder operated by overhead, maintenance-free, chain-driven camshafts. Variable valve timing, on both inlet and exhaust sides, allows the opening and closing of the valves to be adjusted according to engine speed and load. This enables a broader spread of torque, higher maximum power and improved fuel consumption, as well as better emissions control.
To give minimal piston friction and wear characteristics, while also benefiting fuel and oil consumption, the cylinder walls of the engines are laser-etched for an ultra smooth finish. Under-skirt piston oil cooling and sodium-filled exhaust valves are further efficiency measures.
A torque-based engine management strategy calculates an optimal throttle position, cam phasing, ignition timing and turbo charge pressure for all engine loads and speeds.
This all-aluminum engine has a classic 60° angle between the cylinder banks to give optimum balance for vibration-free running. It generates 300 hp (2241kW) at 5,500 rpm and an impressive 400 Nm spread of torque between 2,000 and 5,000 rpm.
On the road, it delivers giving zero to 62mph acceleration in 8.3 seconds. Like all turbocharged engine, it offers performance typical of larger engine, while delivering better fuel economy when boost is not required.
The single, twin-scroll turbocharger is mounted centrally above the transmission and fed by both banks of cylinders. The use of two inlet tracts, one for each cylinder bank, separates the exhaust gas pulses, improving gas flow, reducing energy losses and raising turbocharger efficiency. The turbo is water-cooled and uses air-to-air intercooling to increase intake charge density.
A strong, forged-steel crankshaft runs in four main bearings and the steel connecting rods are sinter forged for extra strength and durability. The polymer-coated, aluminum pistons and the floating wrist-pins are cooled and further lubricated by triple under-skirt oil jets.
The exhaust manifolds are double-skinned with hydroformed stainless steel liners to improve cold start emissions by minimizing heat absorption to the manifold. Air injection into each exhaust manifold for up to 30 seconds after a cold start also helps the central pre-catalyst, positioned upstream of the main catalytic converter, achieve 'light off', its effective working temperature, as early as possible.
For smooth and quiet running, the cast aluminum oil pan is stiffened and bolted to the transmission bell housing, as well as the engine block, eliminating points of vibration. The camshaft covers are fully isolated and made from composite material to provide an effective noise barrier.
The six-speed automatic transmission includes an integrated electronic control module, which eliminates the need for any external wiring. It features an adaptive shifting logic, while adding manual gear selection via steering wheel controls.
Engine
2792 cc. 6 cylinders,V6
Aluminum cylinder heads and block DOHC, 24-valve
VVT (inlet and exhaust)
Twin-scroll turbocharger
Intercooled
Bosch Motronic ME9.6
Transversely-mounted

Suspension


Front:
MacPherson strut
Aluminum A-arm
Hydraulic dampers
Anti-roll bar
Hydraulic ride bushings

Rear:
Independent, linked H-arm
Coil springs. Gas charged dampers
Anti-roll bar (hollow)

Transmission


6-speed automatic
Steering wheel controls

Steering


Rack and pinion
Variable Effort Steering
Turning circle (curb-to-curb):11.9 m.
Turns lock-to-lock: 2.84

Wheels, Tires
20" x 8" aluminum, 235/55

Brakes


Dual circuit, vacuum booster
ABS, TCS, ESP ®
Discs, Calipers (f/r, mm):
345 x 30, ventilated
Aluminum dual piston
315 x 23, ventilated
Aluminum single piston

Weights


Curb (kg): 2085 – 2135
Max. towing weight: 2,000 kg
Weight distribution (%, f/r): 57 / 43

Capacities


Load capacity (litres):
2 nd seat row up: 485

Cooling system (liters):
12.8 (2.8 turboV6)

Engine oil (liters):
6.0 (2.8 turbo V6)

Fuel tank (liters):
80
Performance
ENGINE VARIANT
2.8 turbo V6
Availability
9-4X Aero
Max. ouput (hp / kW)
Rpm
300 / 221
5,500
Max torque (Nm / lb-ft)
Rpm
400 / 295
2,000 - 5,000
Bore / Stroke (mm)
89.0 x 74.8
Compression Ratio
9.5: 1
PERFORMANCE
0-100 kph (s)
8.3
Top speed (kph)
230
FUEL CONSUMPTION (l/100 km)
Combined
tba
Extra-urban
tba
Urban
tba
CO 2 (g/km)
tba
February 2011
The first Saab 9-4X crossover to be commercially produced has now rolled off the assembly line at the Ramos Arizpe plant in Mexico.
Saab Automobile President & CEO Jan Åke Jonsson was on hand to see regular production begin, just three months after the 9-4X was unveiled last November at the 2010 Los Angeles Auto Show. Jonsson was joined by Executive Director Vehicle Lines, Anders Svensson, and 9-4X Product Manager, Mikael Jacobsson.
The first vehicle - chassis number 00001 - an Ice Pearl metallic Aero model with a 2.8V6 turbo engine, is bound for a media test drive event in the United States before being shipped to Sweden for display at the Saab car museum.
Featuring Saab's advanced XWD all-wheel-drive system and adaptive chassis control, the 9-4X goes on sale in the United States in May, UK sales start late 2011 and Europe and other world markets are scheduled to begin from August.