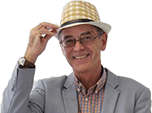 Renault Twingo (2007–2012)
Last updated 27 February 2018
Dimensions
Length
3600–3607 mm
Width
1654–1688 mm
Height
1460–1470 mm
Wheelbase
2367–2368 mm
Boot Space
230–959 L
Interior
Really, it's almost identical in size and concept to the Citroen C2, that has sold steadily for Citroen. And it's a more practical car than the C2 because the back seats slide by about a foot, giving a choice of bootspace or decent rear legroom, assuming in an 11' 10" car you're never going to need both.
BMW plays for much higher stakes in the cuteness market. Its MINI is really nothing more than a small BMW in a very desirable disguise. Which is why BMW can start them at an eye-popping £11,625 without, alloys, aircon or discount.
Renault is looking at a much more price-sensitive market. The kind of people who want a trendy little car, but baulk at forking out eight to nine grand for a three year old MINI. Precisely the same market that FIAT might have snatched away with the simply gorgeous, must-have, perfectly recreated 500.
Park a 500 next to a Twingo, then ask 100 people to stand beside to the car they like best and you'll soon see which one is going to sell at full price. There isn't even a Twingo under 120g/km.
So Renault is going to have to pull a few rabbits out of its hat.
The rear-sliding seat is one of them. You don't get that or the rear legroom in a 500 or even in a MINI (or in a base model Twingo Extreme), and the rear load and passenger carrying capabilities of both 500 and MINI fall far short of the Twingo's.
The Twingo's rev counter in a column pod and digital speedo in front of the passenger are a bit different looking, but they're so far apart that if you try to read both you end up with eyes like Marty Feldman's.
List Price from
£10,755
Buy new from

£8,084

Contract hire from

£148.39

per month