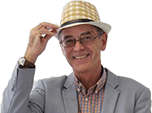 Renault Renault Sport Spider (1997–1998)
Last updated 25 August 2016
No-frills roadster with eye-catching looks.
Not many around and you need to avoid hard-driven track-day cars. A Lotus Elise is a sweeter drive.
Updated 12 May 1997
Very basic road and track sports car launched by Renault just before Lotus launched the Elise. Had Clio Williams 1,998cc 150bhp twin cam engine mounted transversely in the back, like the Elise. A windscreen...
Introduction