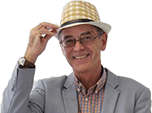 Renault Megane Renaultsport 2018 (2018–)
Last updated 1 May 2018
5-door Megane Renaultsport with 280PS, 390Nm torque turbocharged 1.8 engine, manual or EDC transmissions, 4-wheel steer and standard or Cup Chassis.
No longer the quickest hot hatch.
Updated 1 May 2018
2018 Megane Renaultsport with 280PS + 390Nm turbocharged 1.8 engine opened for orders at a starting price of £27,495. Has choice of standard 6-speed manual or EDC ttransmission, 4Control 4 wheel...
Introduction
Launched at the Frankfurt Motor Show in September 2017 the 2018 Renaultsport Megane to a different brief than previously. Now a 5-door hatch rather than a 3-door and with a 280PS, 390Nm turbocharged 1.8 litre engine.
The 2018 Mégane R.S. gets 4Control – Renault's four-wheel steer system, re-engineered by Renault Sport for optimum performance. At speeds over 37mph (or 62mph in Race mode), the front and rear wheels turn in the same direction for increased stability. At speeds of less than 37mph (or at 62mph in Race mode), the front and rear wheels turn in the opposite direction to give increased agility, particularly through tight corners. 4Control helps drivers to position the car on the right line through corners in order to accelerate as quickly and as efficiently as possible.
Two chassis are available giving the option of either a Sport or Cup chassis. The Sport chassis is for drivers who like a sporty, but still refined, drive. The Cup chassis has revised springs, dampers, anti-roll bars and bump stops and is 10 per cent stiffer. Its front and rear hydraulic compression stops provide a high level of chassis efficiency and its new Torsen mechanical limited slip differential provides different lock-up values under acceleration and deceleration for enhanced traction and higher cornering speeds.