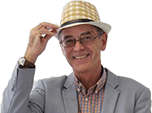 Renault Laguna (2001–2007)
Last updated 12 November 2017
Stylish looks, luxuriously well equipped and a comfortable ride. A fine motorway cruiser. Excellent crash test rating.
Plagued by wide-ranging problems with the electrics, mechanicals and build quality.
Updated 12 November 2017
Report of auto locking and satnav both failing on a 2007 Renault Laguna 2.0D at 40k miles.
Introduction
The new Laguna is two cars in one. Instead of offering a choice between a saloon, a hatchback and an estate car, Renault gives us a choice between two very good looking hatchbacks.
One is a sort of combination hatchback/saloon. The other is best described as a fastback estate, though Renault chooses the words 'Sport Tourer'. It's a few millimetres longer than the hatchback and a few millimetres taller. And while it's hardly ideal for carrying fridges and furniture, it's far prettier than a flat-backed, van-like estate car.
Owners' reviews
Easier to own as it gets older
A lot of car for little money.
Yes it had some issues, but never let me down, used as a Taxi for 2 years, great car!
This is an ideal used family car to buy to cover miles.
Rubbish car poorly designed and manufactured full of faults
Very comfortable and reliable
Buy a Renault Laguna from £5,999