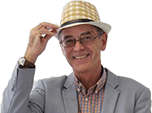 Renault Laguna Coupe (2009–2012)
Last updated 25 August 2016
Good range of engines, 4Control four-wheel steer works well.
Centre console disappears under the dash for no good reason. Rare as hen's teeth.
Updated 11 May 2013
Reader found ride too hard on original standard fit 18" wheels and tyres with 245/45 R18 tyres and replaced them, with 16" and 205/60 R16 tyres from Laguna hatchback/tourer. Repots a vast improvement...
Introduction
The new Renault Laguna hatchback left some reviewers underwhelmed. Yet the Laguna Coupe has completely the opposite effect. The shark's mouth front, that doesn't quite work with the hatchback, looks made for the coupe.
It looks good from every angle: full on front, side, even the rear end has a sexy new interpretation of the Renault 'bum'.
Owners' reviews
French diamond future classic
Rare and beautiful. It's a head turner!
Looks gorgeous, attracts admiring glances and comments from strangers and is a rare sight on the road.
Buy a Renault Laguna from £5,999