Renault Laguna (1994–2001)
Last updated 25 August 2016
Spacious cabin, big boot and a comfortable ride. Estates are very roomy.
Too many problems to be a sensible buy.
Updated 15 November 2002
1,645 Lagunas recalled because engine may surge intermittently when first started when ambient temperature is between 0 and 5 degrees Centigrade. Recall to re-programme ECU (VI does not make clear if...
Introduction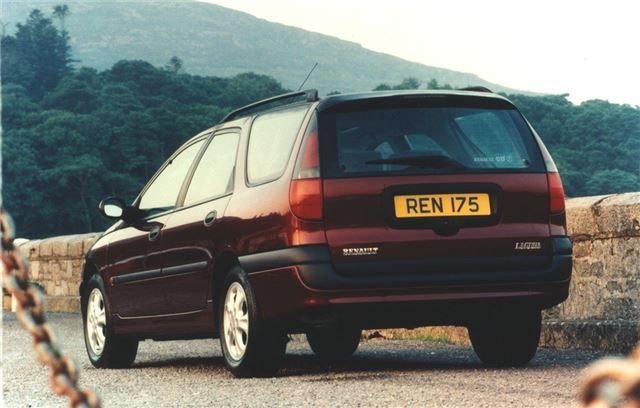 Owners' reviews
Least costly, most reliable banger I've ever owned .... but now into its old age and ready for retirement.